The count down to the fall sports season is here! Monday, August 8th the football and golf seasons will kick off. Here are the practice schedules for them. Golf= 4:15pm-6pm Football= 5pm -6pm Weight lifting, 6pm-8pm Heat Acclimation August 15th will kick off all other sports practices. Here are the practice schedules for them. JH Girls Basketball= Monday- Thursday 3:30pm-5:30pm JH Boys Soccer= 6pm-8pm Volleyball= Monday- Friday 5:30pm-7:30pm Boys Soccer= 5pm-7:30pm Girls Soccer= 6pm-8pm Football= 8am-10am AND 6pm-8pm Field Hockey= Monday- Thursday 7am- 9am AND 4:30pm-8:15pm, Friday 7am-11am All players will need to have PIAA physicals completed and turned in prior to practicing. All physicals must be dated after June 1st, 2022. If you have any questions please reach out to the coaches or Mr. Quici at
tquici@jcsdk12.org
.

Where in the World is Mrs. Holderman? Romania? Rhode Island?? Rwanda??? Not even close! Actually, Mrs. Holderman and twenty-three of her family members traveled south to Buxton, North Carolina. They were all able to travel there for a week in early July. While there they ate some of their favorite foods: they especially love Apple Uglies from Orange Blossom Bakery. They also enjoyed the sandy beaches and crashing waves. Another favorite activity while in Buxton is finding sand dollars and watching such beautiful sunrises. For the remainder of the summer and beginning months of the new school year, Mrs. Holderman will enjoy her new duties here at JCSD as Assistant Superintendent/ Substitute Superintendent. Summer is quickly coming to an end, but we still have a few summer showcases to present! Make sure to check back on Monday for more "Where in the World."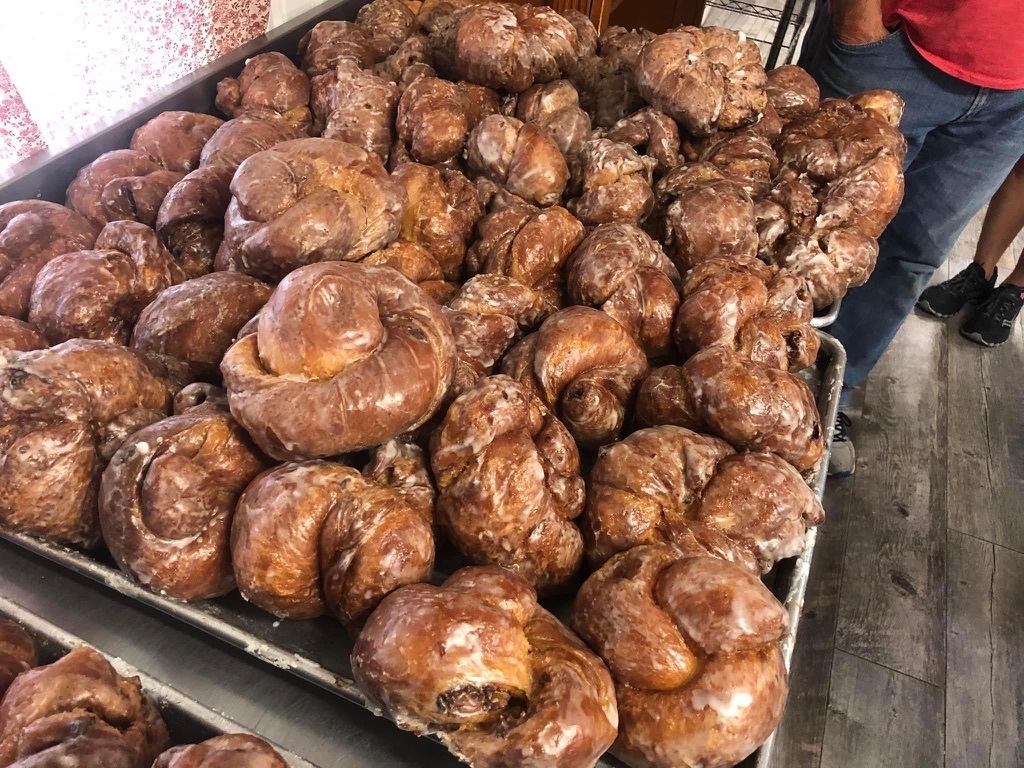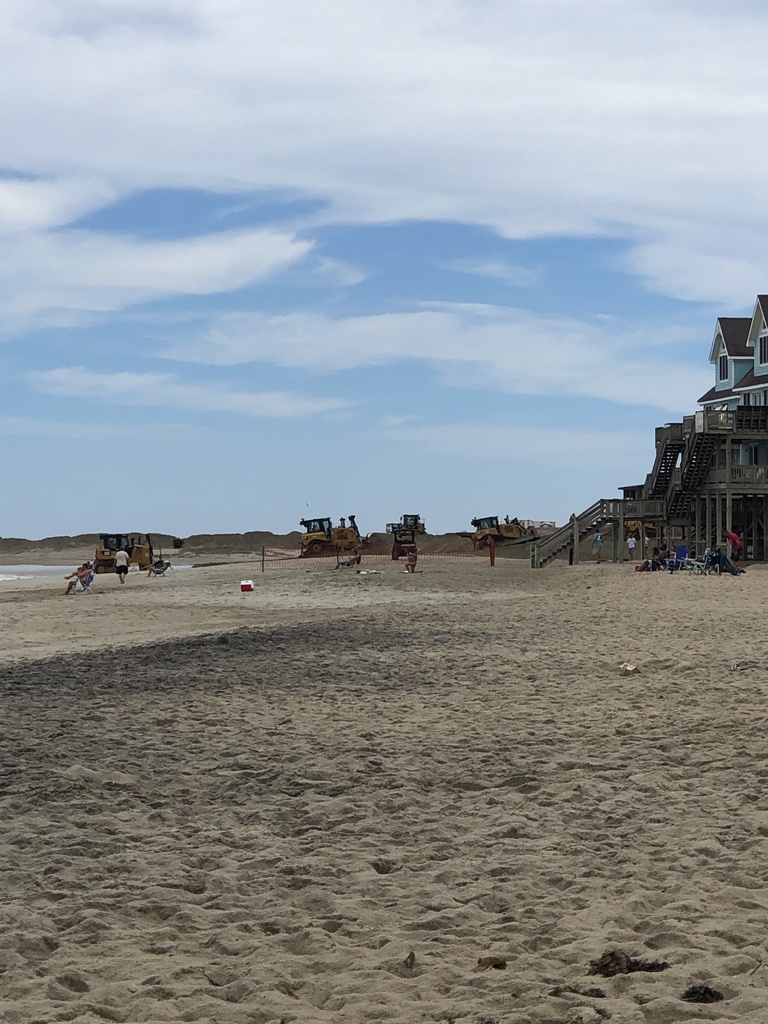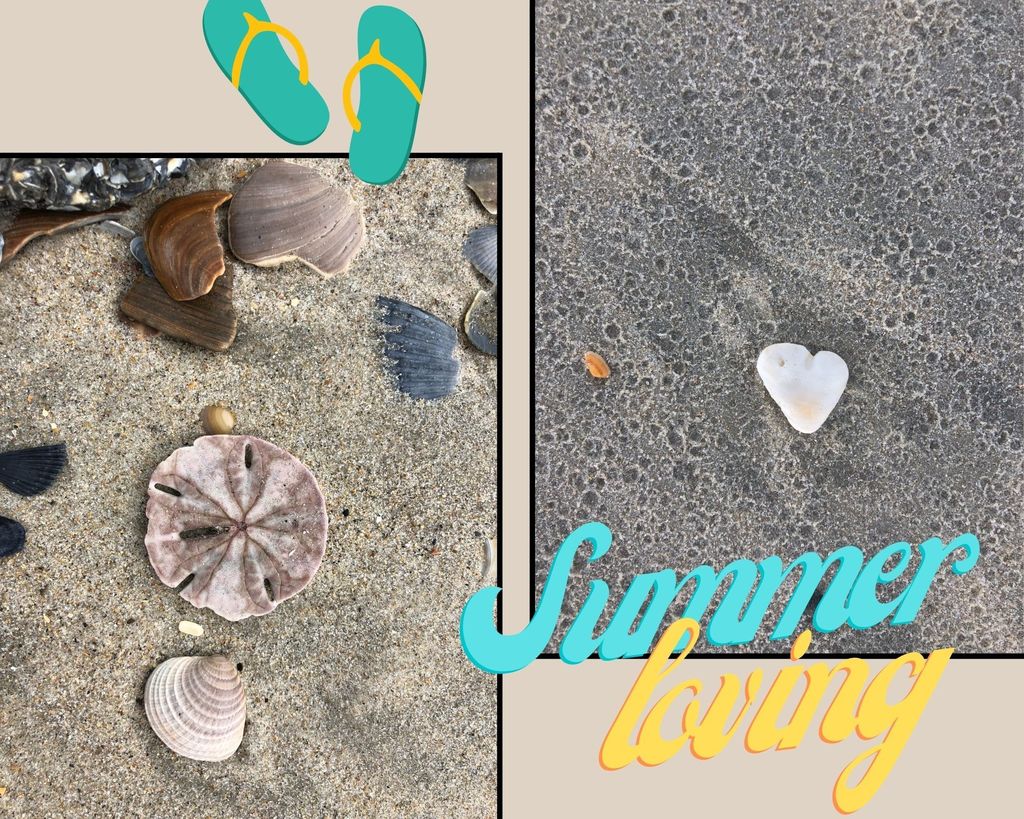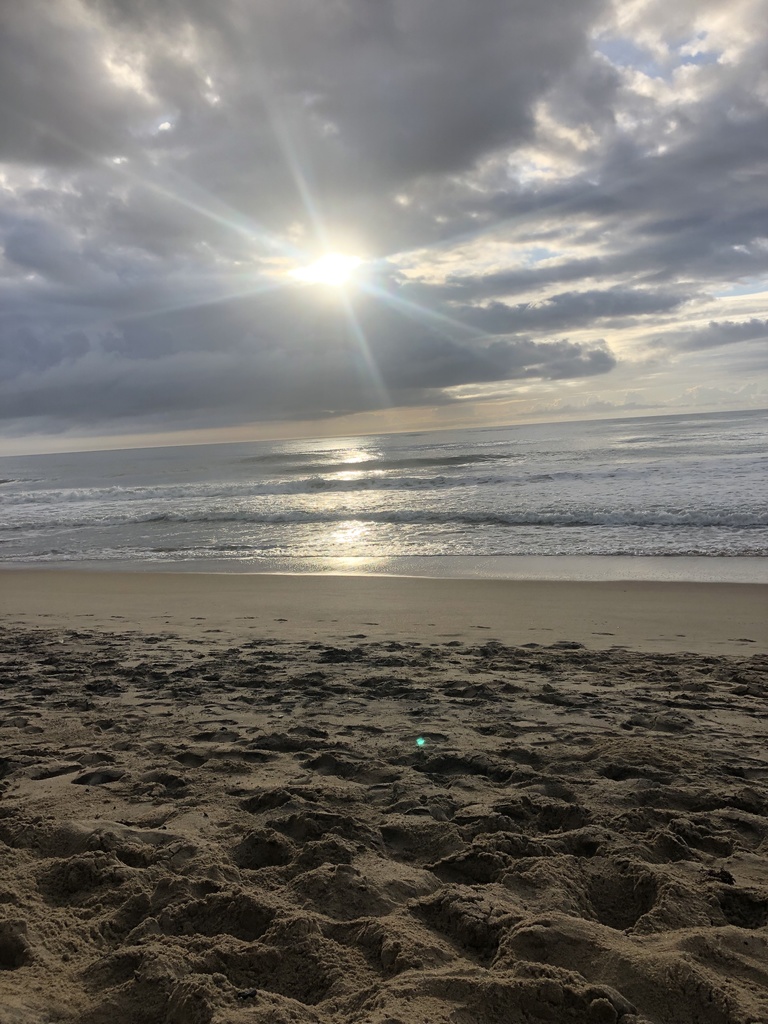 Where in the World is Mr. Brothers? Oklahoma? Paraguay?? New Mexico??? If you guessed Dewey Beach, Delaware you guessed correctly! The family enjoyed the summer sun and sandy beaches and had a lot of fun. Did you know Mr. Brothers wife, Nicole, also works for the school district? She works at the district office in the transportation department. Mr. Brothers and family will spend the rest of their summer vacation relaxing at home. They are hoping to enjoy family time these last three weeks before heading back to school. The first day will be here before we know it, August 30th! Check back on Wednesday for more Where in the World as we feature another summer showcase from the district office!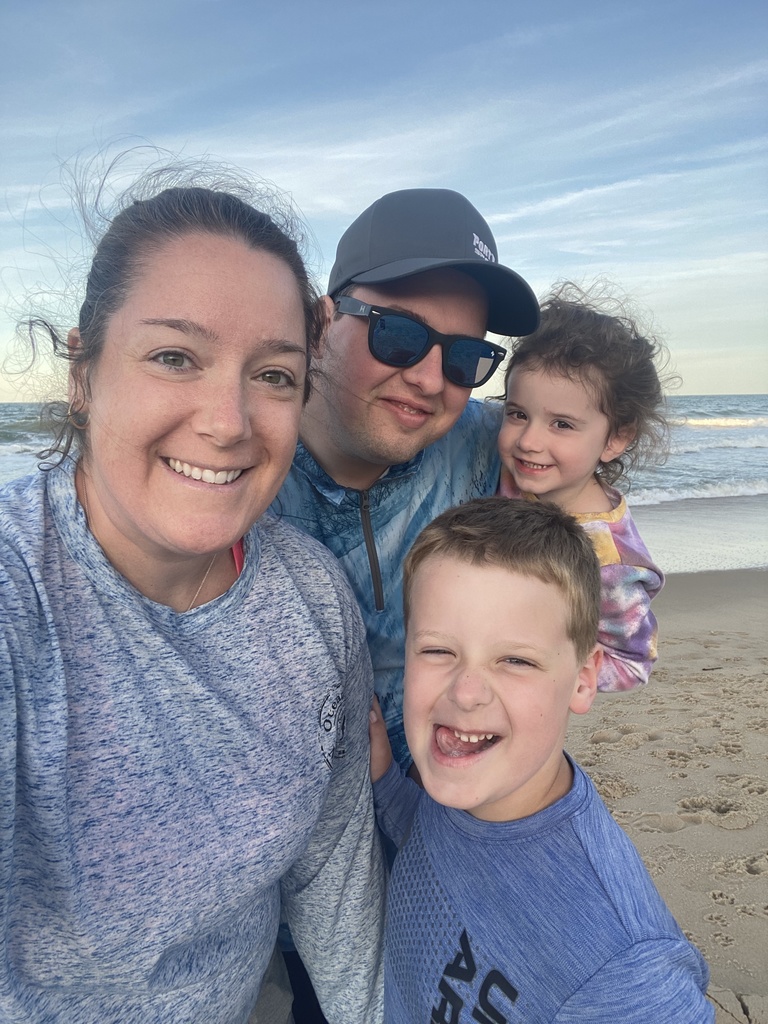 Where in the World is Mr. Quici? Quebec? Nevada?? Norway??? If you guessed Key West, Florida, you nailed it! Even though Mr. Quici spent his July days here at EJHS overseeing our summer school program, he still found time for vacation. He and his wife love traveling to Key West. They enjoy this location a few times a year to bask in the warm sun and beautiful waters. The Quicis especially enjoyed their time there this summer: not only was it time away from the real world, but they were able to celebrate their anniversary. Happy Anniversary, you two! Mr. Quici will be relaxing and enjoying his time at home for the remainder of the summer. As an athletic director for Juniata County School District, the sports seasons will be kicking off very soon, and the 2022/2023 school year is right around the corner. Check back on Monday for more "Where in the World."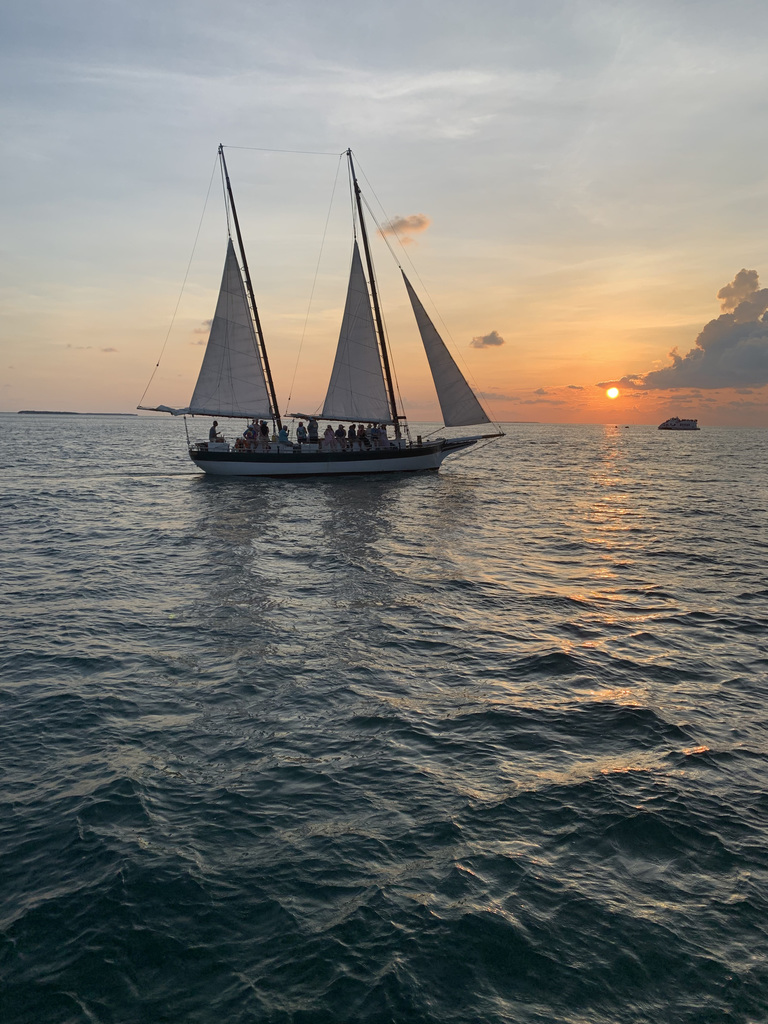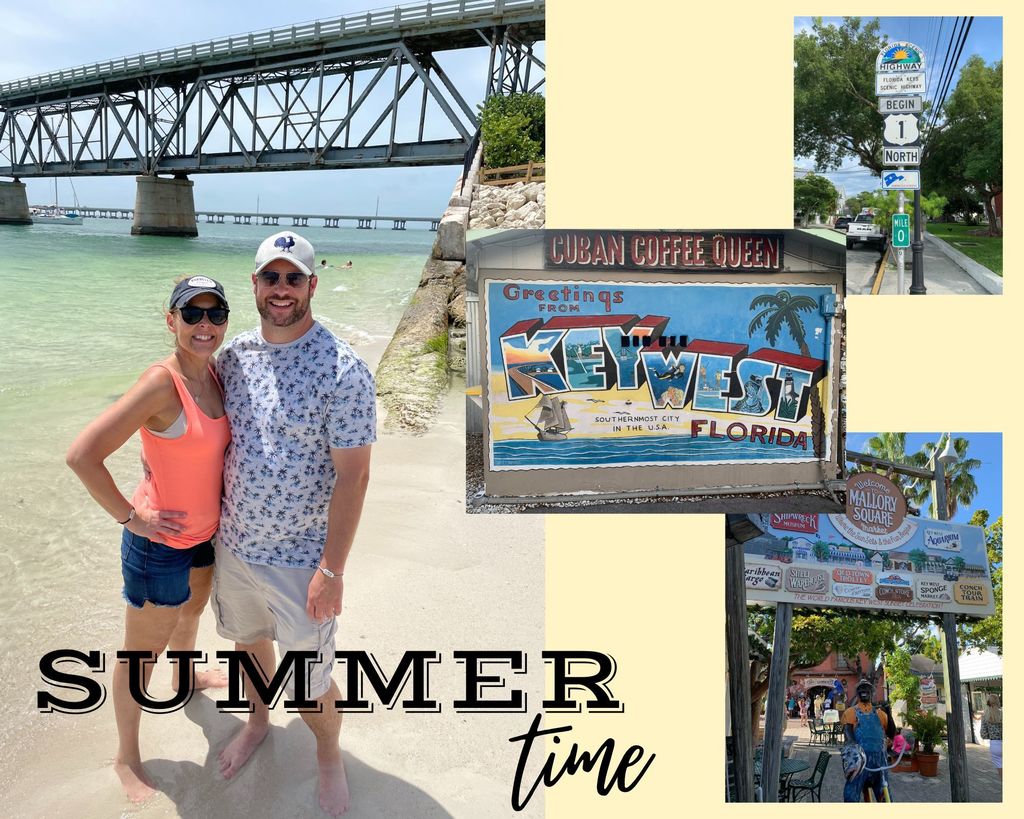 Where in the World is Mrs. Smith? Venezuela? Arizona?? Haiti??? If you guessed cruising the Atlantic Ocean then you guessed right!! Mrs. Smith and her husband were off enjoying the crystal clear waters of Nassau, Bahamas and the pink, sandy beaches of Bermuda. They also enjoyed the beaches of Coco Cay, which is an island in the Bahamas about 50 miles north of Nassau. Now who wouldn't want to spend their summer vacation here! Mrs. Smith might find it difficult to return to PA after this vacation. Check back on Wednesday for more "Where in the World."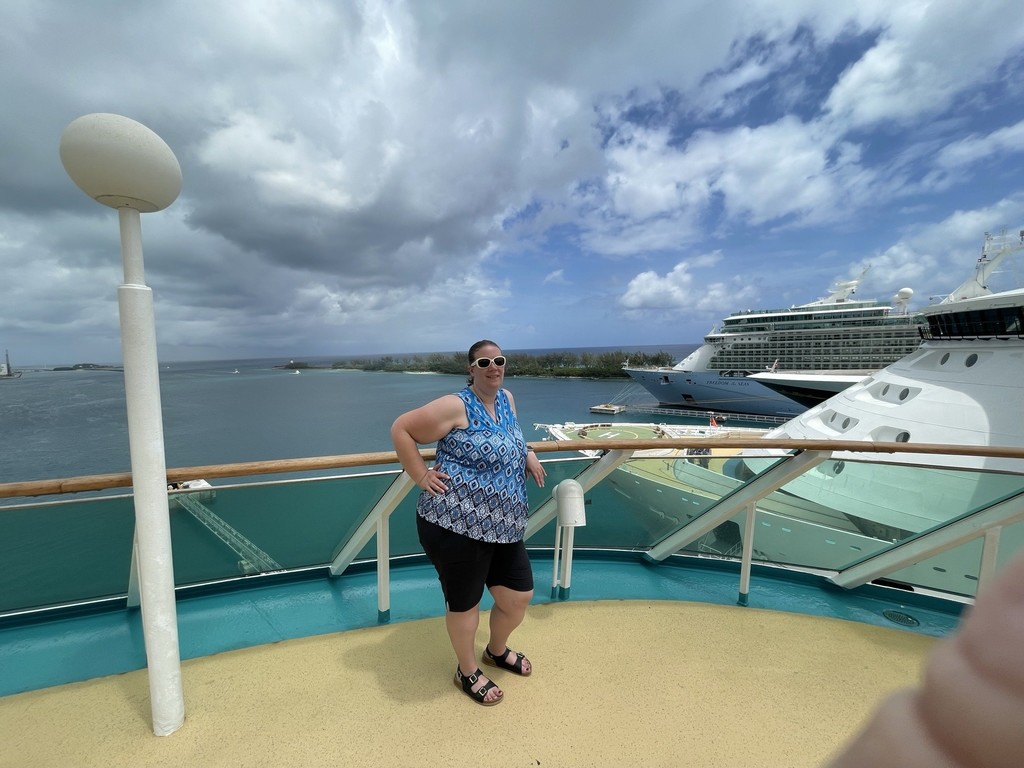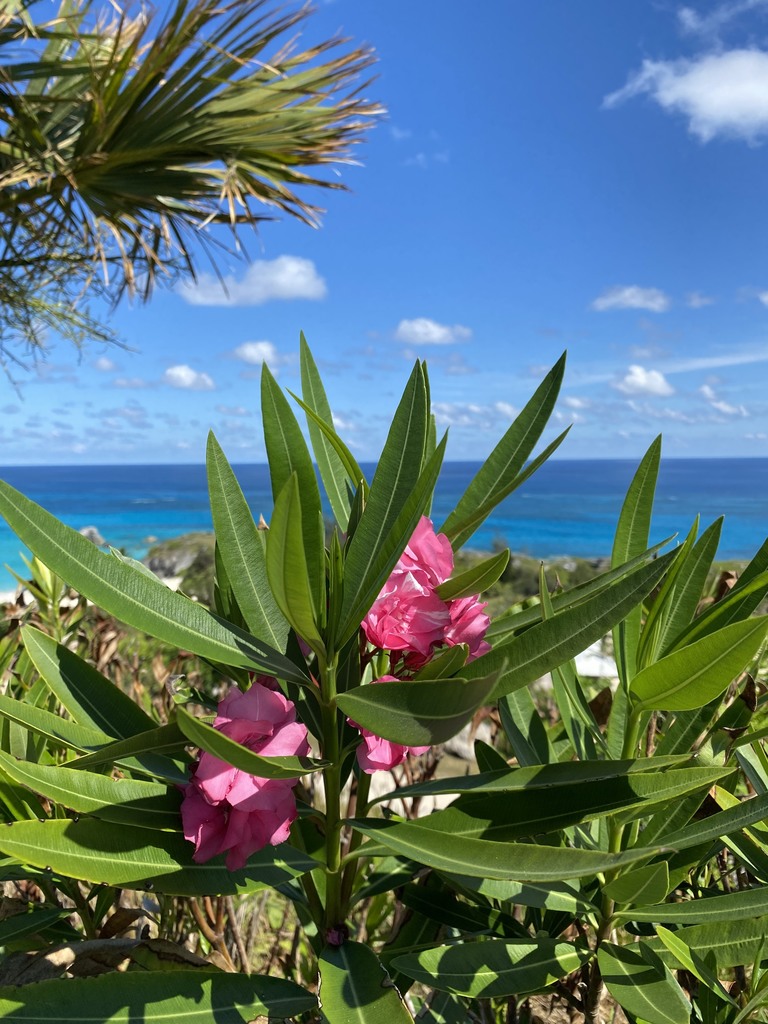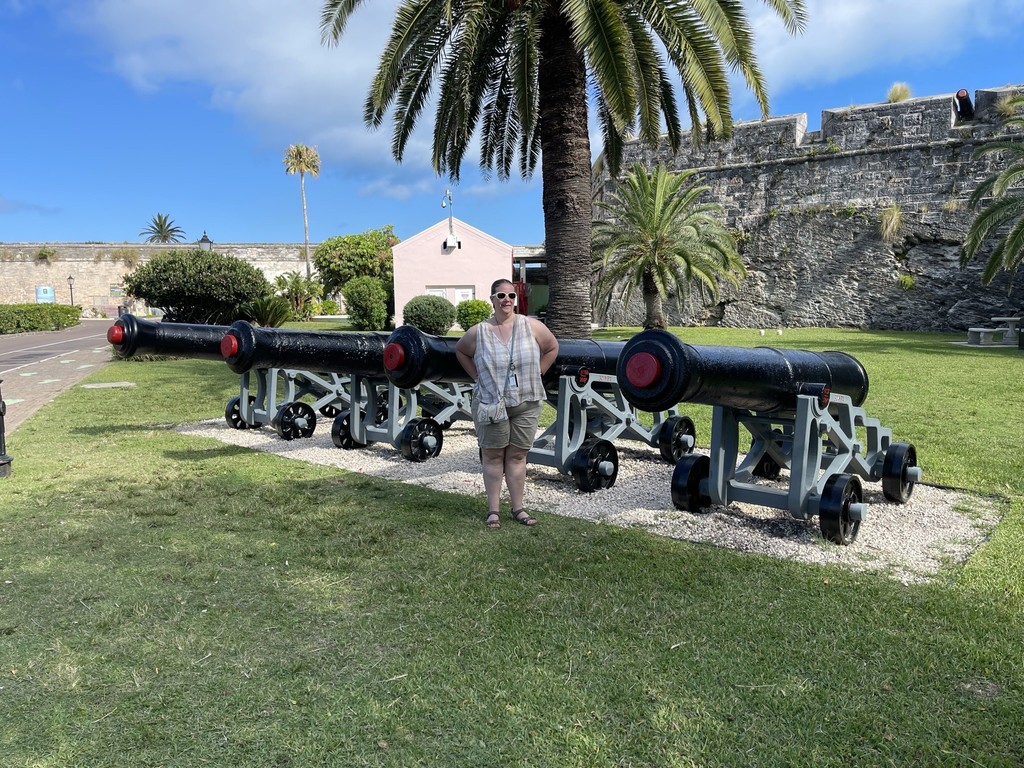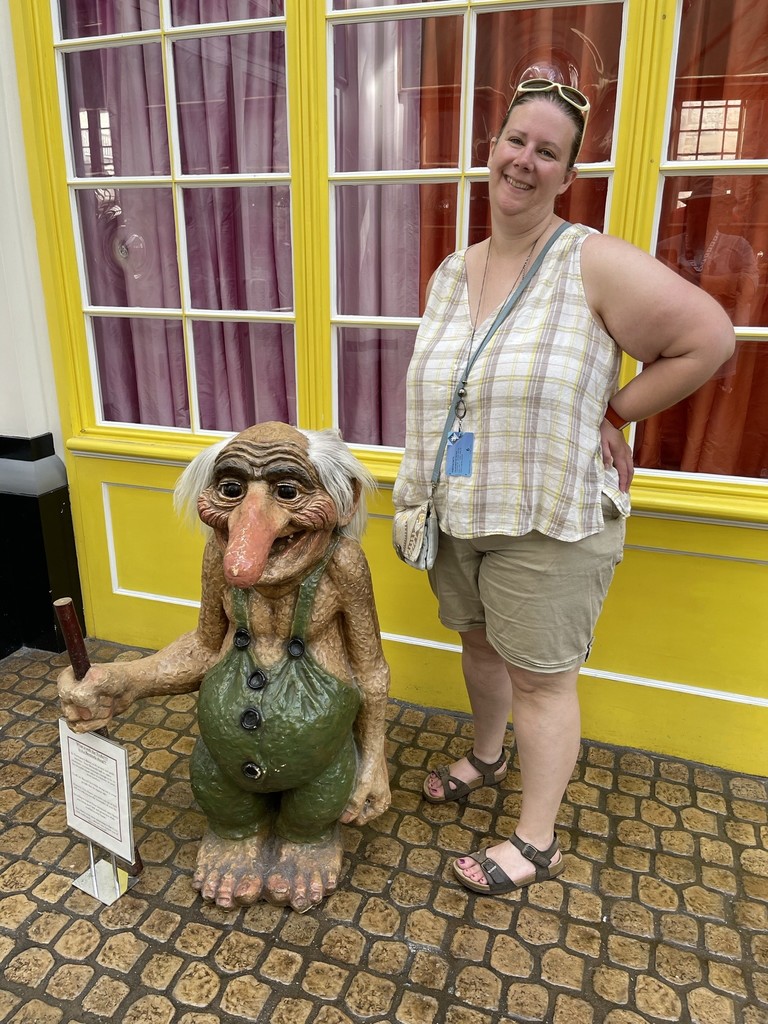 Where in the World is Mr. McLaughlin? Brazil? Nebraska?? Iowa??? I bet no one guessed a beach! Actually, Mr. McLaughlin was found sunbathing on Dewey Beach in Delaware. Normally, this trip would be taken with his wife and children but this year was slightly different. Instead, Mr. McLaughlin enjoyed the company of his wife and his father on this trip. Mr. McLaughlin is spending his summer days of July here at EJHS. He is overseeing our summer school classes that are being offered Tuesday through Thursday. Next month, though, he is hoping to spend a few more relaxing days on a beach somewhere before returning for the 2022/2023 school year. Check back on Monday as we find out where and what Mrs. Smith has been up to this summer!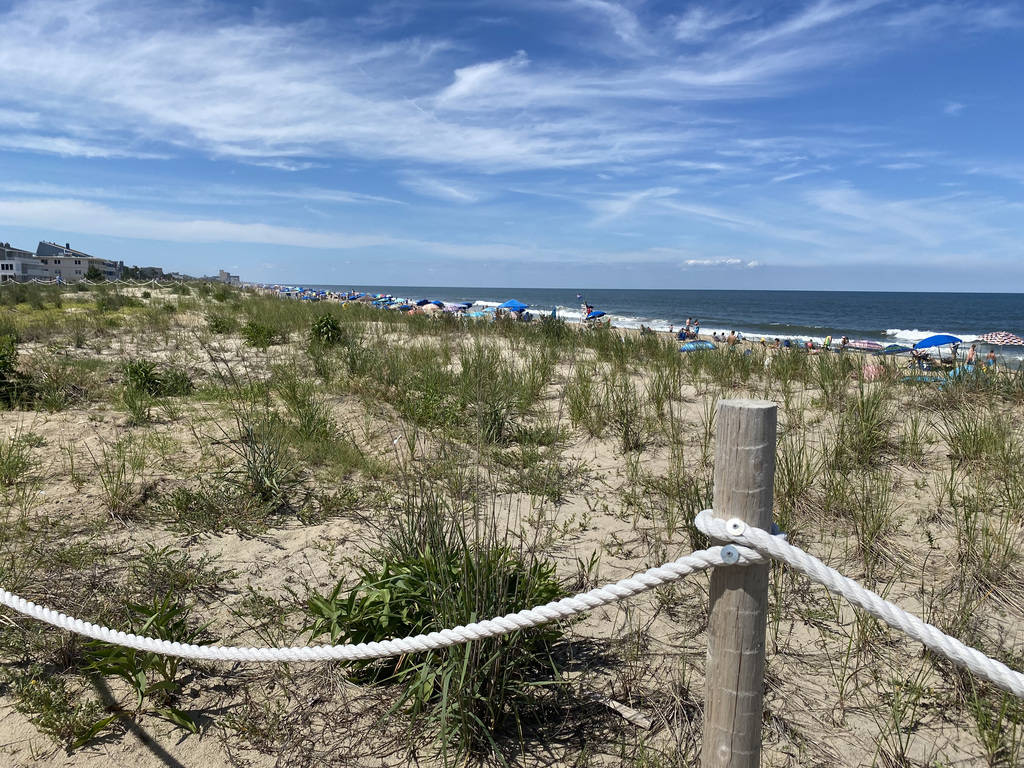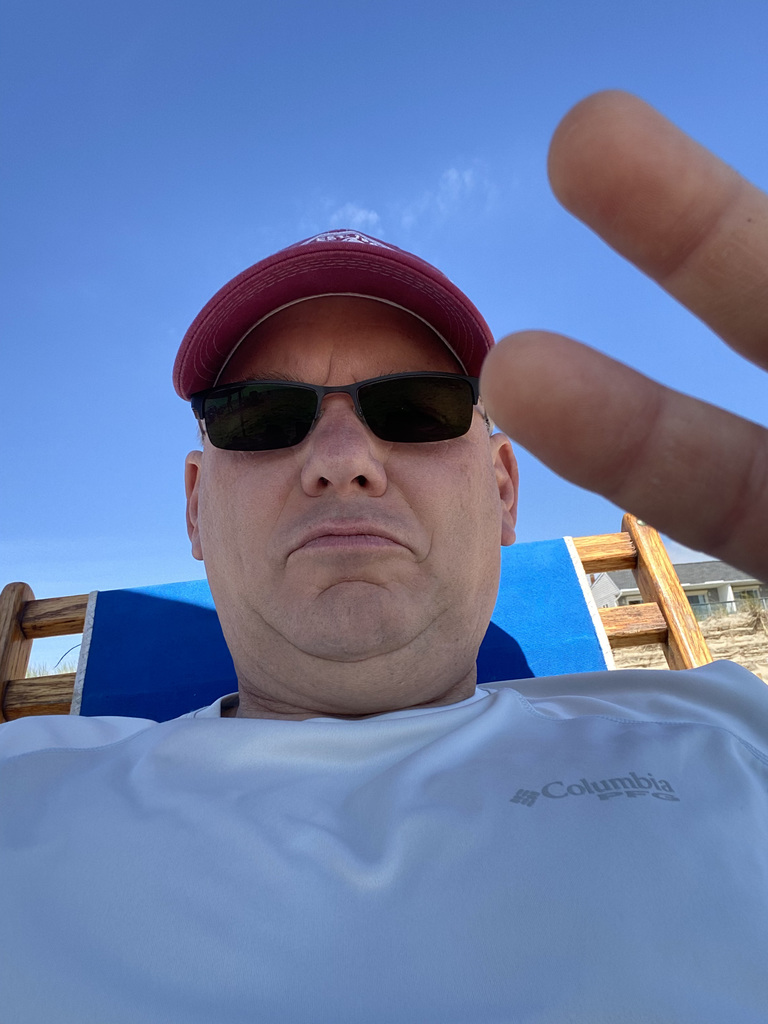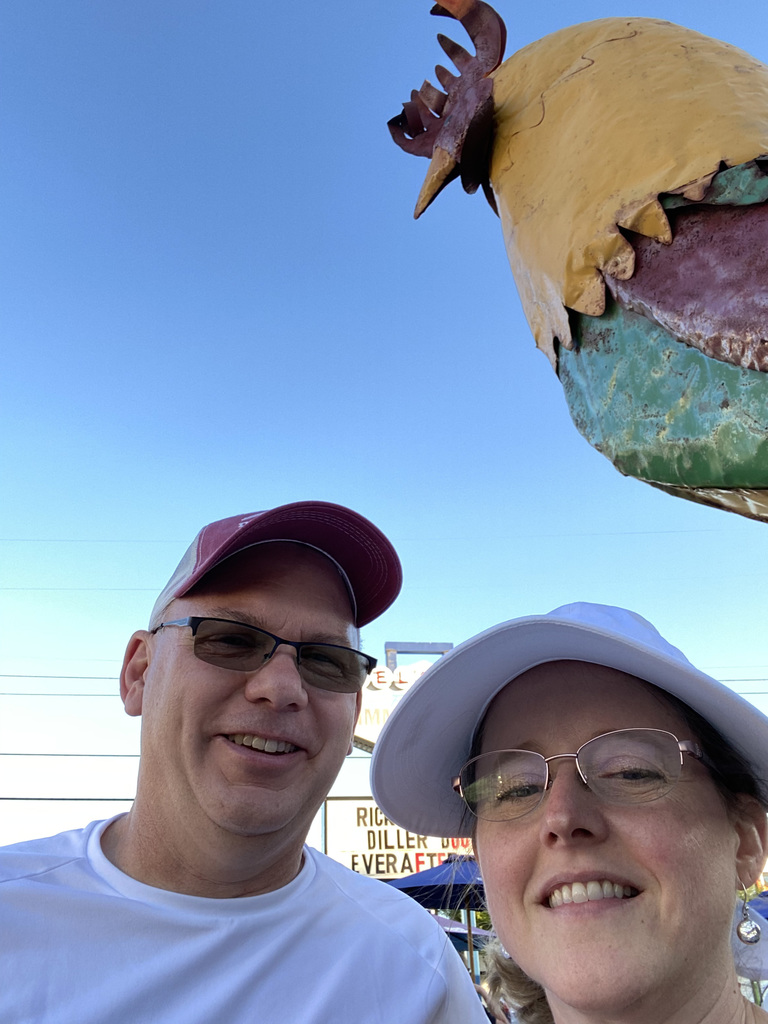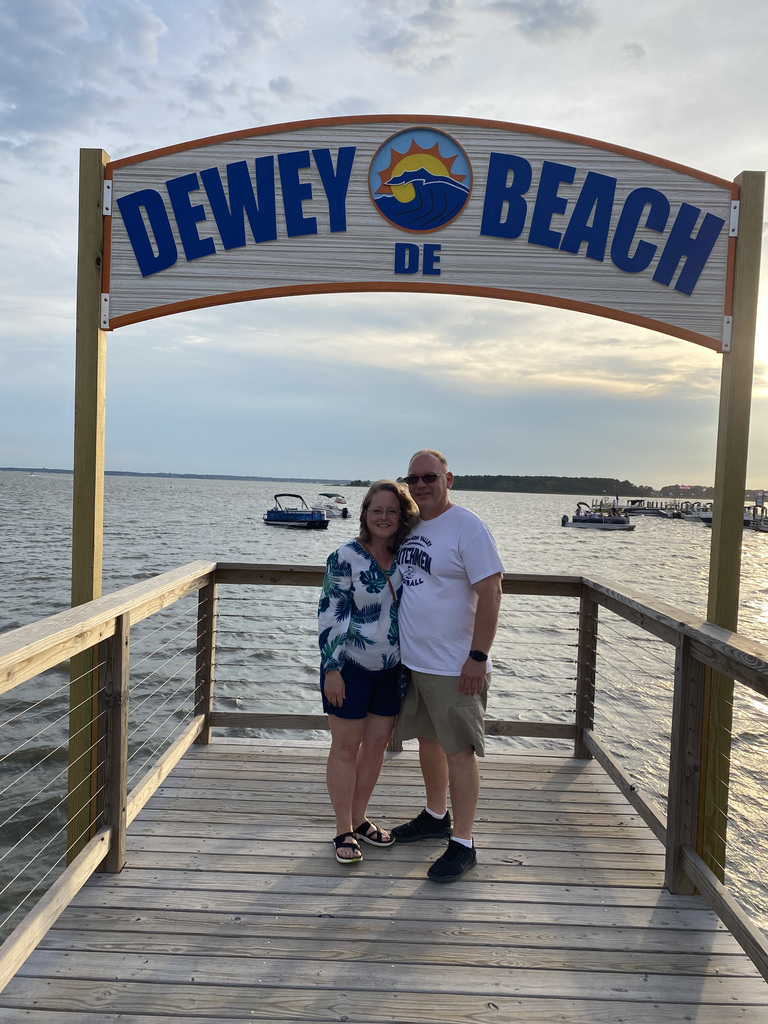 Where in the World is Mrs. Sperlich? Oregon? Bolivia?? Kansas??? If you guessed one of these locations, I'm sorry you are incorrect. BUT Mrs. Sperlich is still enjoying her summer! Actually, Mrs. Sperlich took her two oldest children to Lancaster. They visited the Sight and Sound Theater and enjoyed the performance of "David." The Sperlich's also traveled to Chincoteague, Virginia and Williamstown, Kentucky. While in Virginia they visited the beach and while in Kentucky the explored the Creation Museum and the Ark Encounter. By the smiles, it's safe to say everyone was having a great time. Although Mrs. Sperlich's summer is mostly spent at home, it is her favorite place to be! She loves being a stay-at-home mama and the director of chaos during the summer months. Make sure to check back on Wednesday for another summer showcase.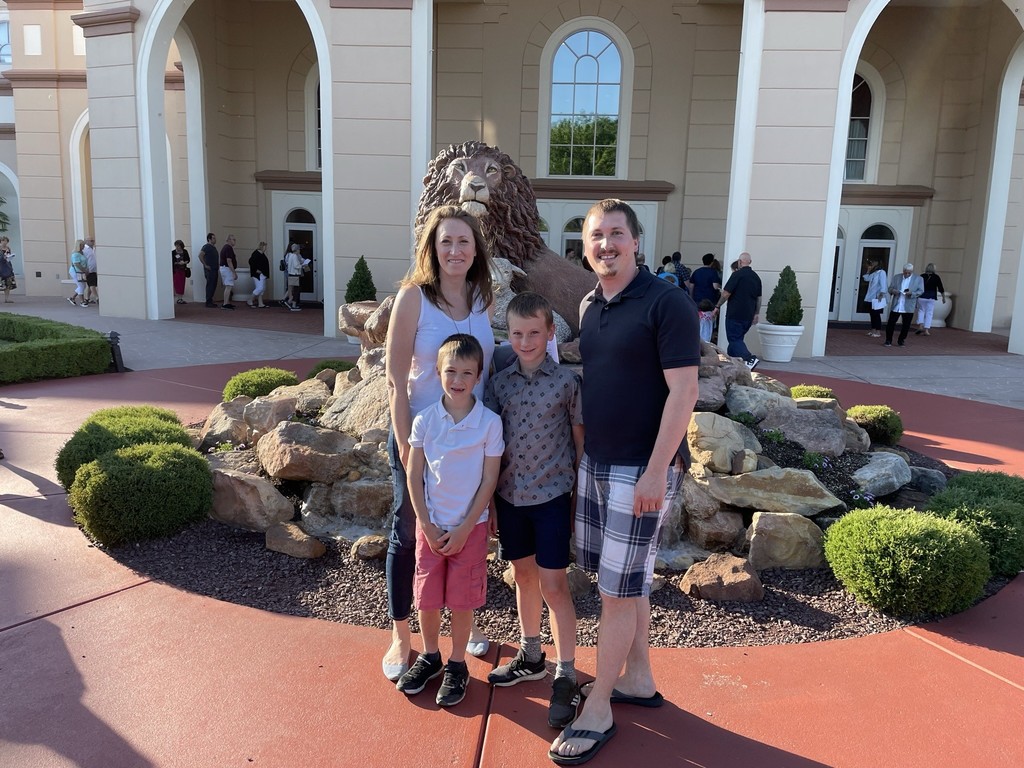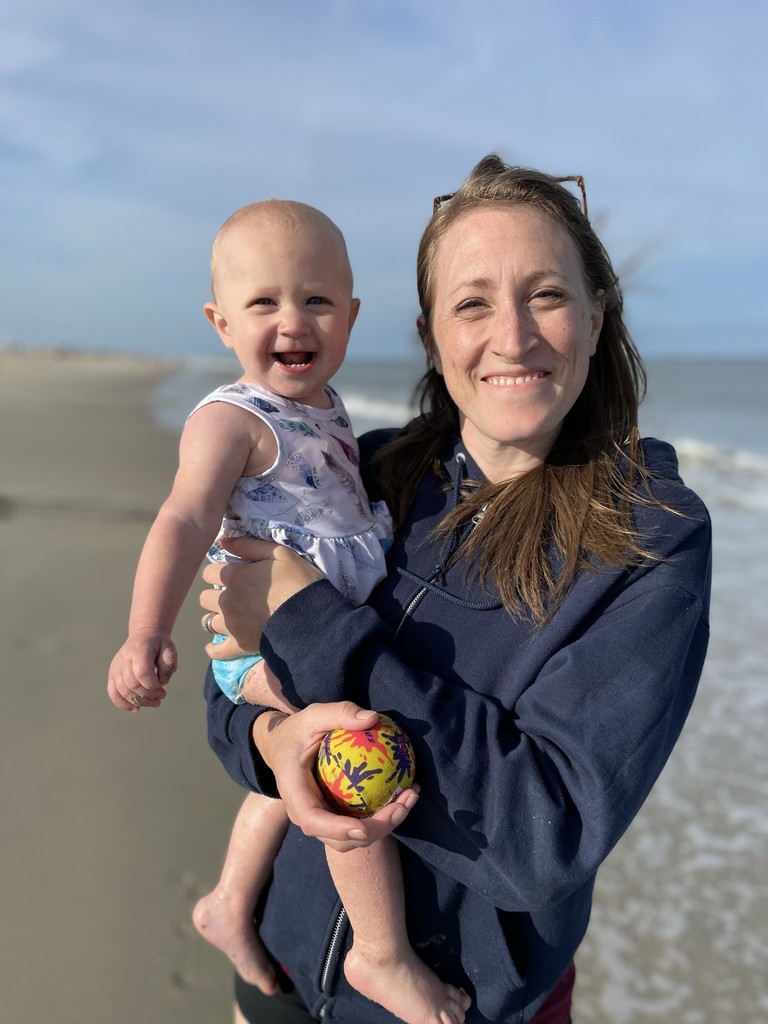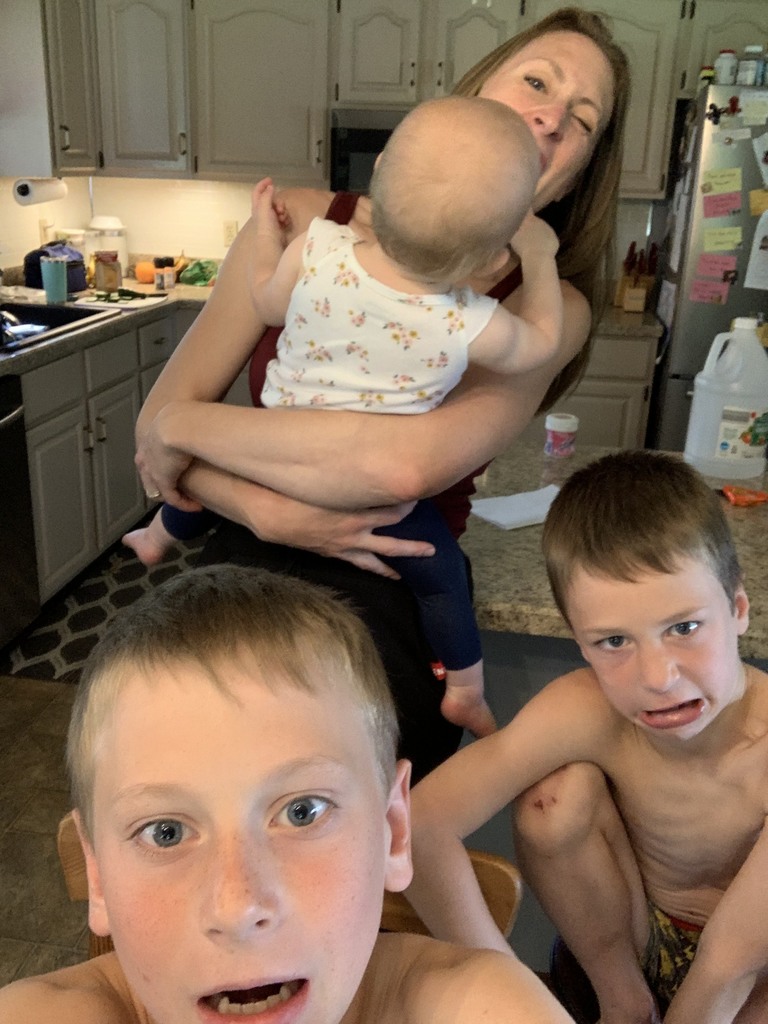 Where in the World is Mrs. Snyder? China? North Dakota?? Georgia??? Actually, Mrs. Snyder has been enjoying many locations this summer. She began her summer with her family camping at Little Mexico. She then enjoyed a scenic drive north to Wellsboro, where she was celebrating her niece's recent graduation. That's not the only celebration Mrs. Snyder has been enjoying. Recently she celebrated a birthday of her own. Happy birthday Mrs. Snyder!! Most recently though, Mrs. Snyder and her family made the trip across the country to Juneau, Alaska. She and her family are participating in a day camp for kids while there. They have been loving the breathtaking views and scenery around every corner, even if it means seeing wildlife up, close and personal. Lions, tigers and bears, oh my! Nah, just a moose or two. They also saw a grizzly bear but it was too far away for a selfie. Check back on Monday for more teacher and staff summer showcases.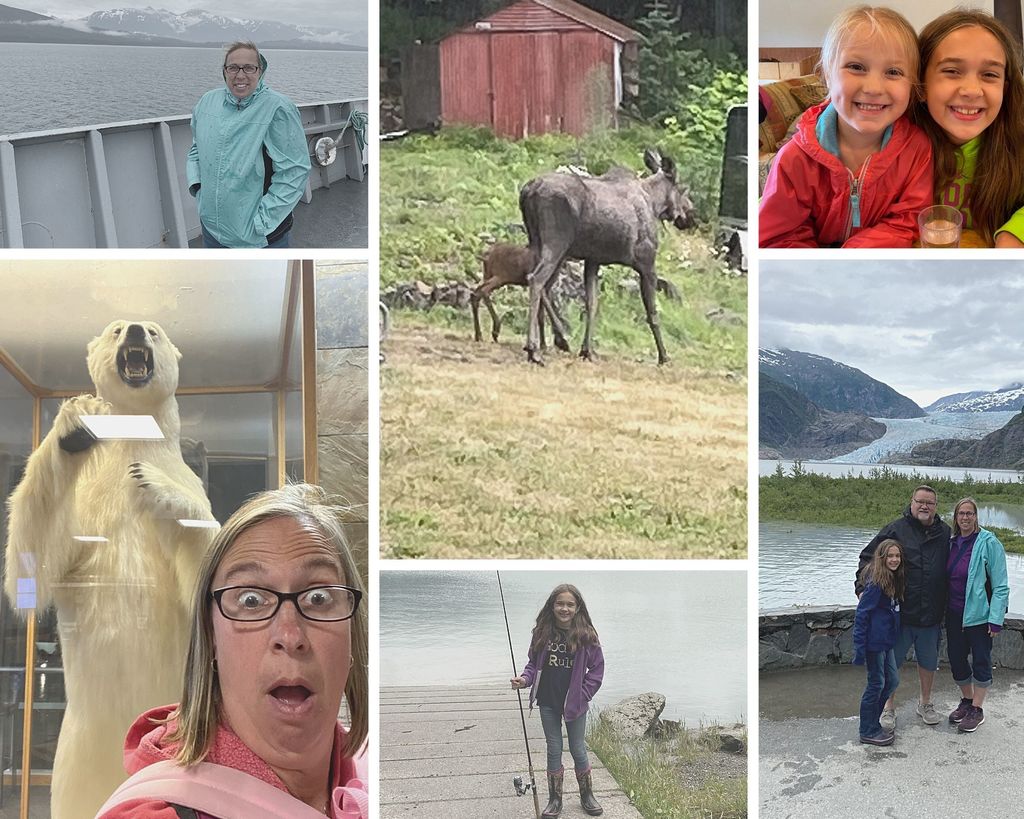 Although it's summer time doesn't mean our activities here at EJHS have stopped. The Juniata County Marching Band had the privilege to travel to Florida in June and perform in Walt Disney World's Magic Kingdom parade. The band stayed at Disney's All-Star Music Resort as well as enjoyed five days of fun at several of the Disney Parks like Magic Kingdom, Epcot, Hollywood Studios and Animal Kingdom. The Marching Band travels to Disney every four years. After the trip being postponed in 2020 and 2021, 2022 became the first time that East Juniata students were able to participate in this amazing experience along with students from Juniata. What an exciting opportunity for our band members and Mr. Houtz!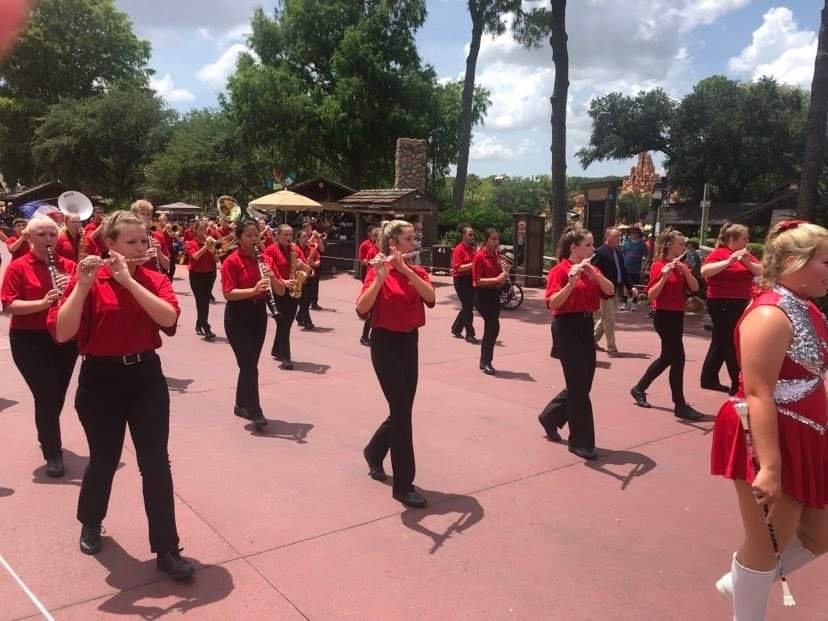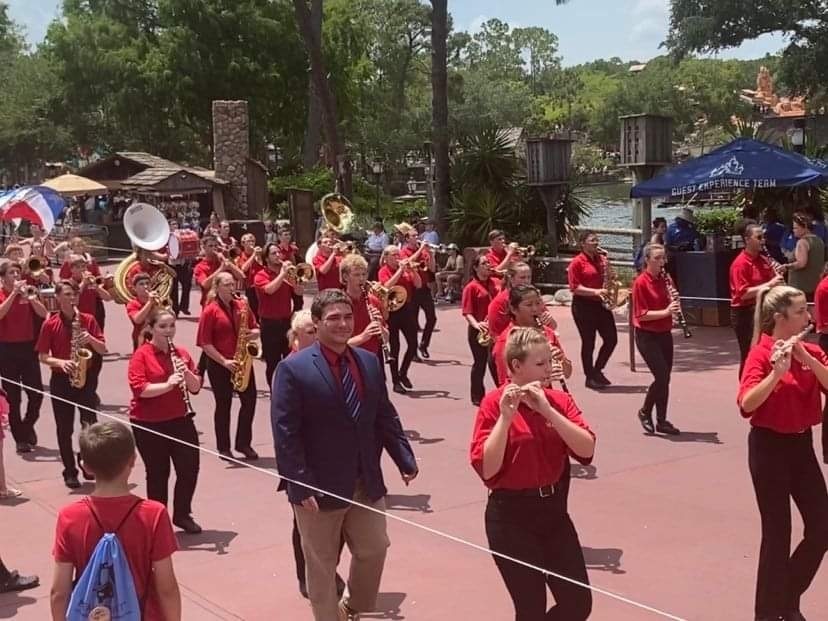 Where in the World is Mr. Maclay? Mexico? Hawaii?? Arizona??? If you guessed Maine, you guessed correctly. Mr. Maclay enjoyed a few days away with his family in Maine. For those of you who don't know already, Mr. Maclay is a history buff. He taught history for 16 years before stepping into a principal role. So it is no surprise that, while in Maine, one of the highlights for him was touring the Joshua Chamberlain Museum on the campus of Bowdoin College in Brunswick. Fun Facts: After teaching classes as a professor at Bowdoin College, Joshua Chamberlain became a hero of the Battle of Gettysburg. Even though he was injured six times over the course of the war, he served until the end and accepted the final surrender of the Confederate forces. He went on to serve as a Governor of Maine and later the president of Bowdoin. The Museum is located in the house where Chamberlain lived during most of his adult life. Mr. Maclay will spend the rest of his summer enjoying time with his family and finishing some home make-over projects. Check back on Wednesday for more teacher and staff summer showcases.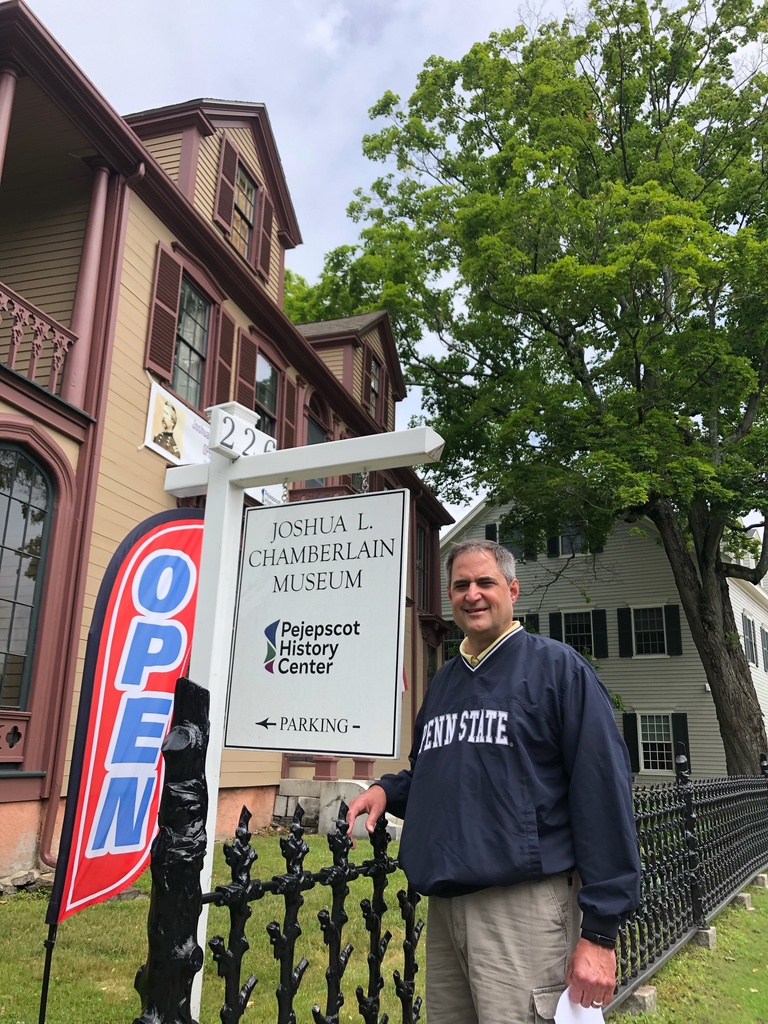 Where in the World is Mrs. Lightner? New York? Paris?? California??? If you guessed Wilmington, North Carolina and the beaches of Florida, you guessed right! Mrs. Lightner began her summer vacation fishing on the Cape Fear River and visiting the North Carolina aquarium. She and her family enjoyed floating in the salt springs of Florida. While in Florida, they toured St. Augustine by tram, enjoyed Crescent Beach, and photographed manatees at Homosassa State Park's wildlife refuge. The rest of Mrs. Lightner's summer will be spent enjoying quiet days on their family farm; gardening, reading and horseback riding. For more "Where in the World" check back every Monday and Wednesday through the remainder of summer. We will showcase our teachers and staff and how they are spending their summer months and mentally preparing for a great 2022/2023 school year.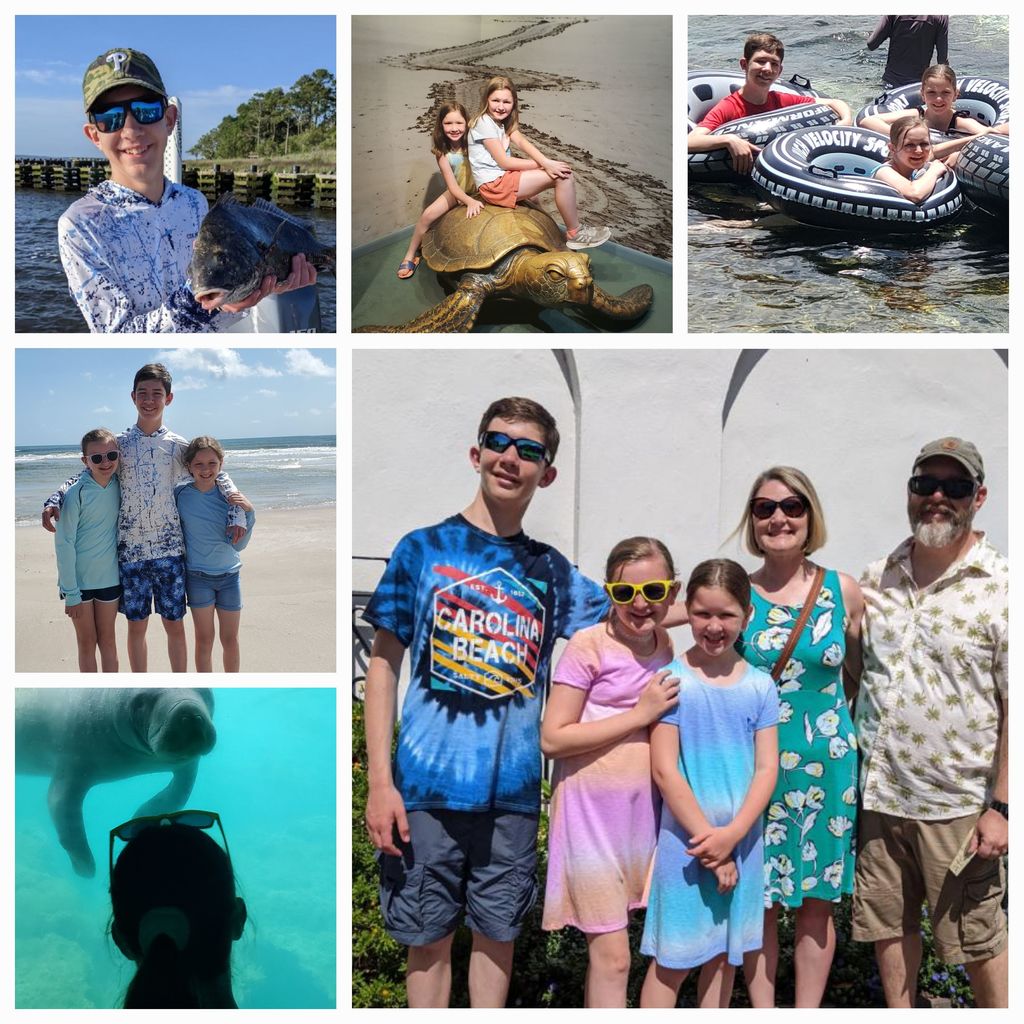 The SPRING SUPPLEMENT to the 2022 EJ YEARBOOK has arrived! If you already purchased and received your copy of the Yearbook, you may pick up your included SPRING SUPPLEMENT in the East Juniata HS Office. The summer hours for the Office are Monday-Thursday from 8:30 to 3pm. Stop in at your convenience. Copies of the Yearbook, including the Supplement, are still available for purchase in the Office for $70 each.

High five: it's Friday and the start of a holiday weekend! Happy Memorial Day! It has been a busy week as we prepare to send off our seniors, celebrate their many accomplishments, and finish out this school year. On Monday evening, we held our senior athletic awards program where girls and boys athletes were honored. Tuesday was Class Night for our seniors and Wednesday was our annual FFA Banquet and celebration. In between, we worked to finalize classes for the year and to make up testing for students who had not yet completed their Keystones or PSSAs. It was a busy week! Wishing you all a terrific Memorial Day Weekend!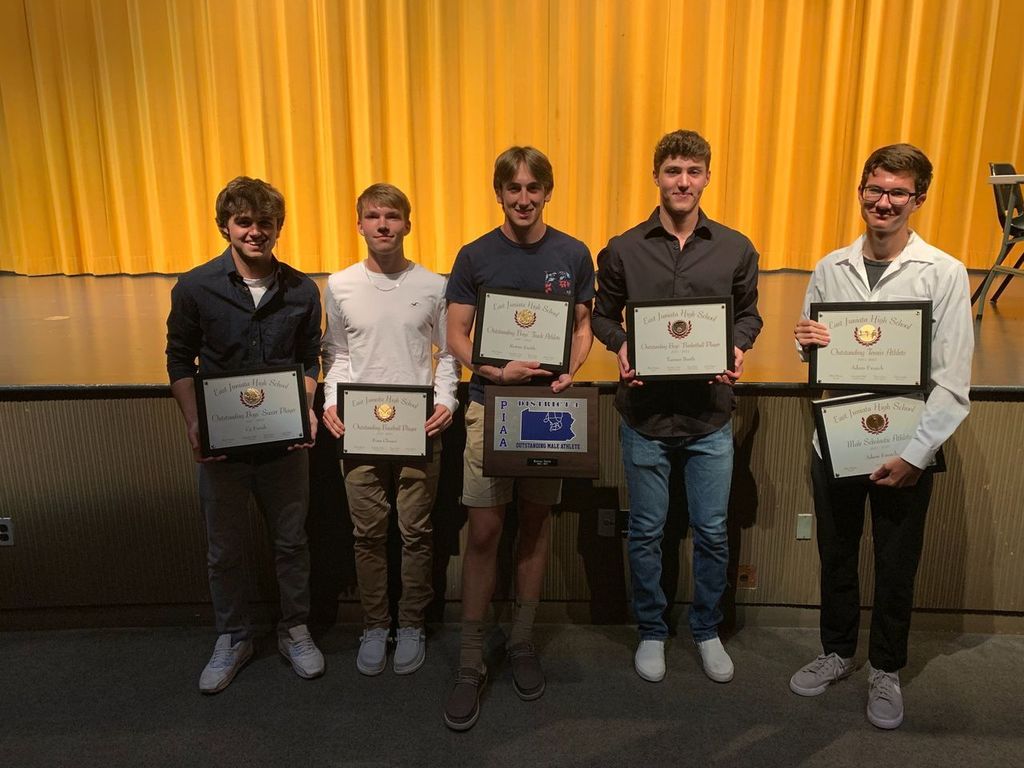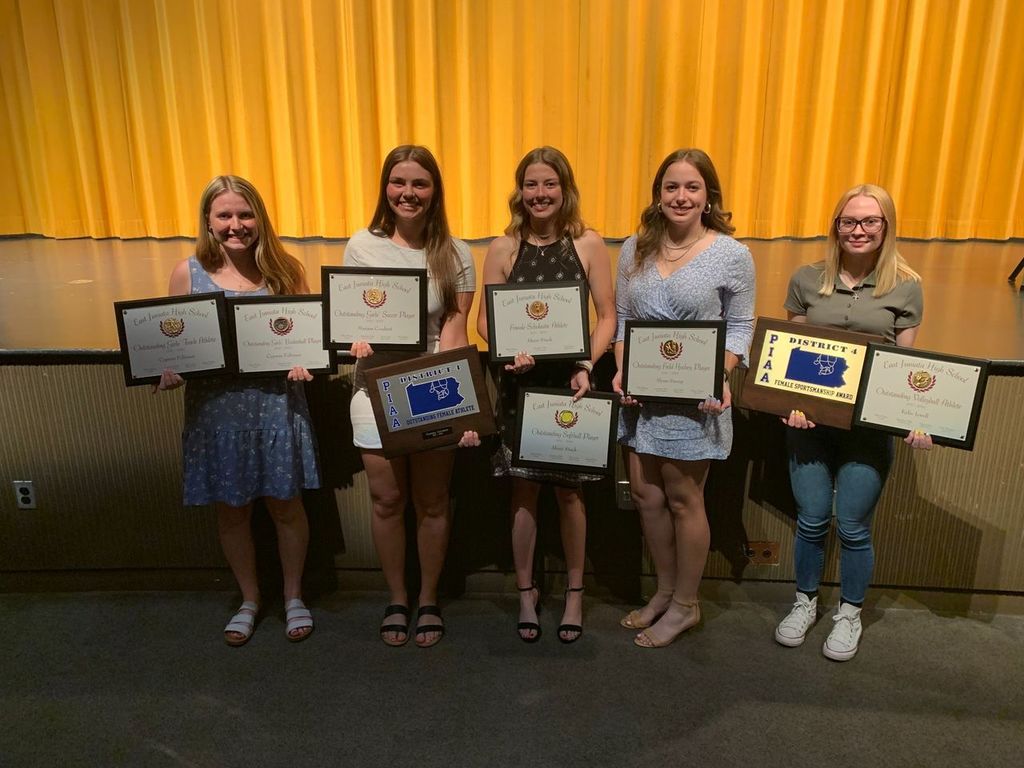 High five: it's Friday! - Last week our AP Literature Students and the Intro to Drama class took a trip to the Dutch Apple Theater. - This past Saturday, EJHS hosted a beautiful prom at Laurel Rock Farms. Congratulations to all the court members. Everyone looked very nice. - The American Legion Auxiliary Unit 298 has announced the 2022 Poppy Poster Contest Winners. All Juniata County School District students were asked to participate. Each participant will receive a money prize, Poppies, an American Flag, a patriotic bookmark and a thank you note. 1st place winners are, left to right, Class IV, 8th-9th grade, Jada Seaman, Class V, 10-11grade, Lily Varner, Class VI, 12th grade, Nava Sims. Thank you to Tina Kerstetter, Art Teacher, for encouraging the students. - Keystone testing has been completed. Make-ups will be held next week for any students who need to complete them yet. Thank you to our staff and students for doing such a great job and helping with all the schedule changes to make sure things went smoothly. - The Junior and Senior choir and bands held their spring concerts. Both nights were a success and everyone did a fabulous job. - We will be entering the last full week of the school year. There are lots of things on the calendar for next week.... *Monday, May 23rd at 5:30pm is Senior Athletic Award Night *Tuesday, May 24th at 7pm is Class Night *Wednesday, May 25th at 6pm is the FFA Banquet, 7pm Mifflin County Academy Award Night *Thursday, May 27th is the seniors last day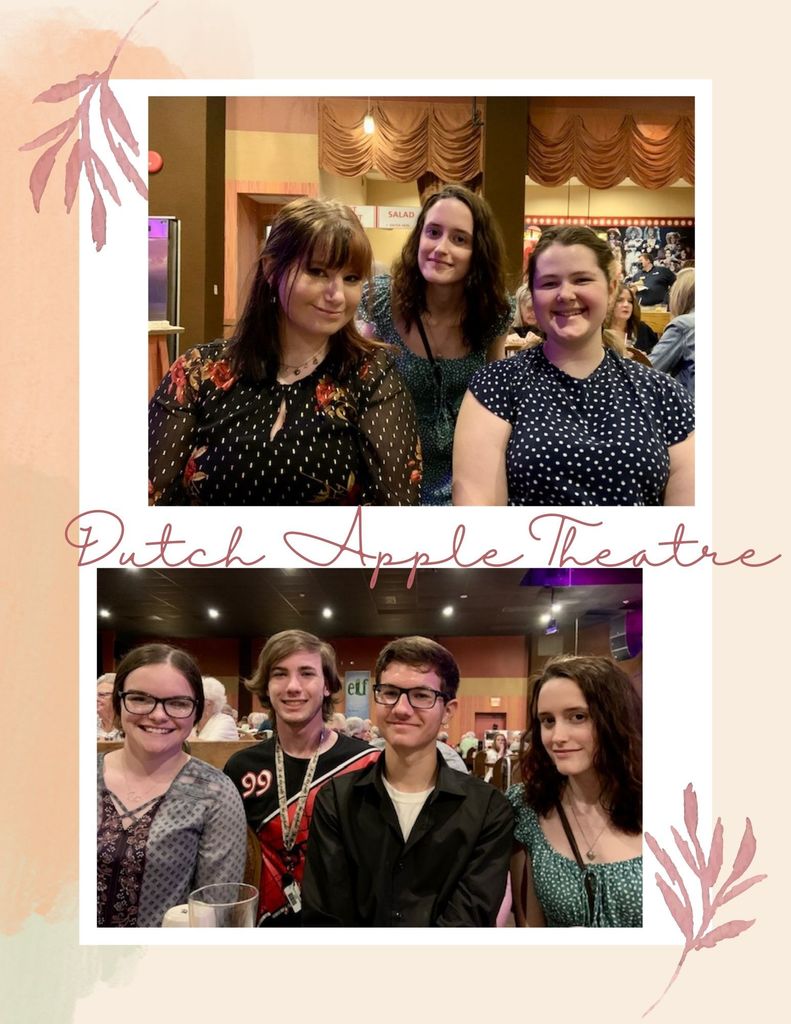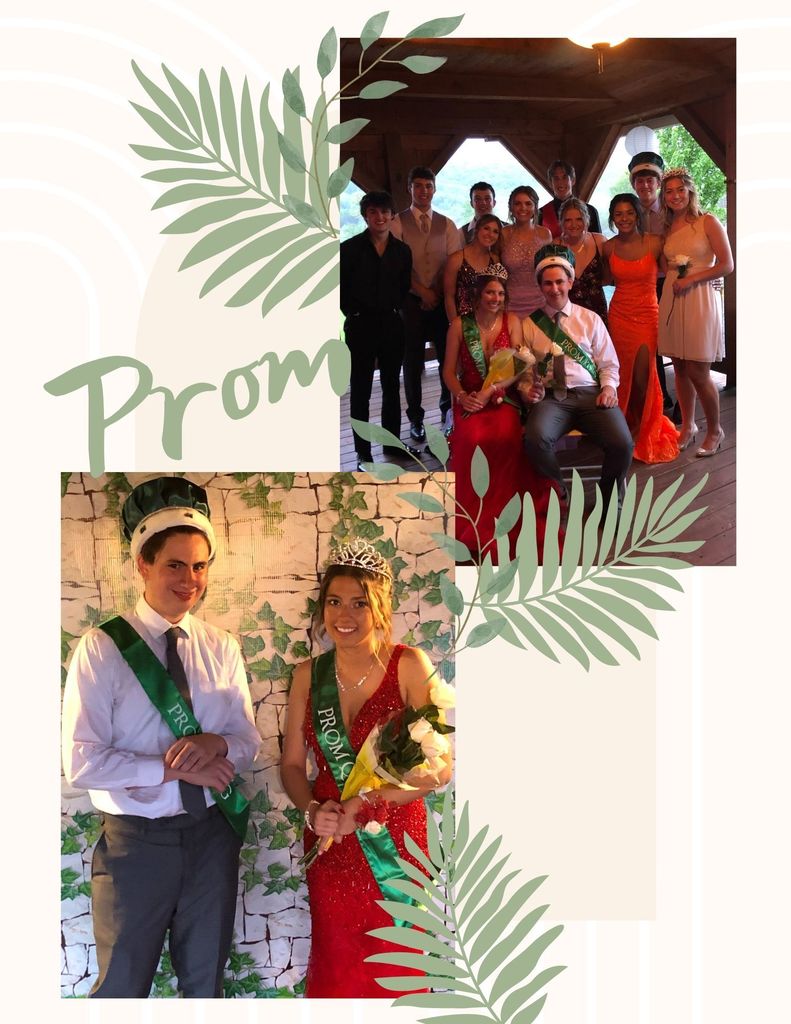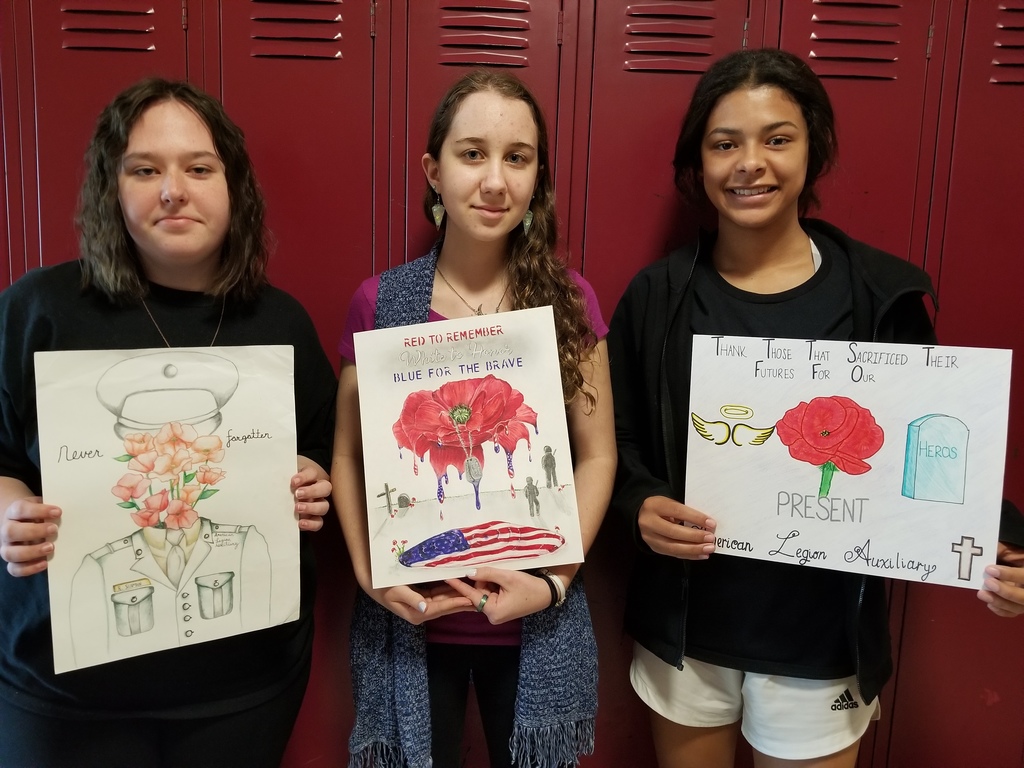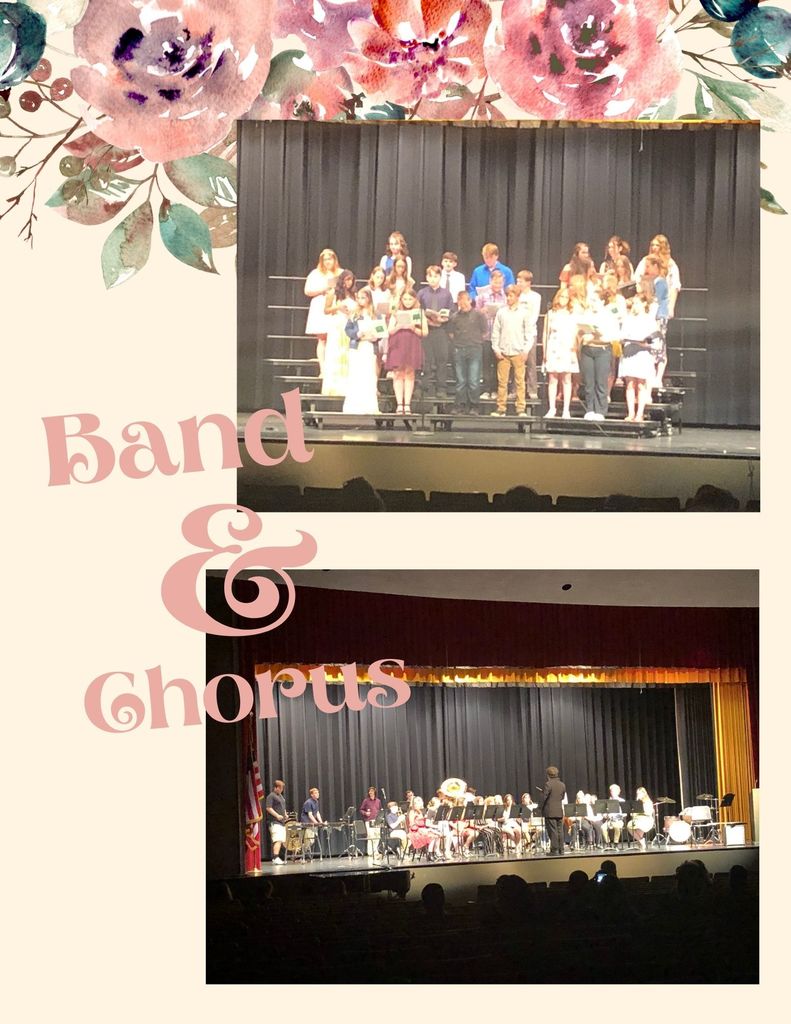 High Five: It's Friday! What an excited week it has been! Lots of things happening at the high school...... -Last week Valerie Smith finished 7th in a statewide 10 week virtual budget game. She earned a small cash prize for her performance. Great job Valerie! -This week we finished up AP exams and next week will begin Keystone testing. - Tomorrow is a big day! The FFA is having a flower sale at McLaughlin's Pharmacy from 8am- 2pm. There are LOTS of flowers that need to go! -Also, tomorrow is PROM!! It will be held at Laurel Rock Farms, dance starts at 7pm. Please note there has been a change...... the prom-walk will be held rain or shine. Line up for the prom-walk will start at 6:15pm and will begin shortly after. If it is raining the students will be under the porch area to be announced. Parents please bring an umbrella so you can stay dry while you enjoy the prom-walk. Any family members wishing to attend the prom-walk please remember to park in the secondary parking lot at the barn, family should NOT park at the Laurelton venue parking lot- this is student parking only.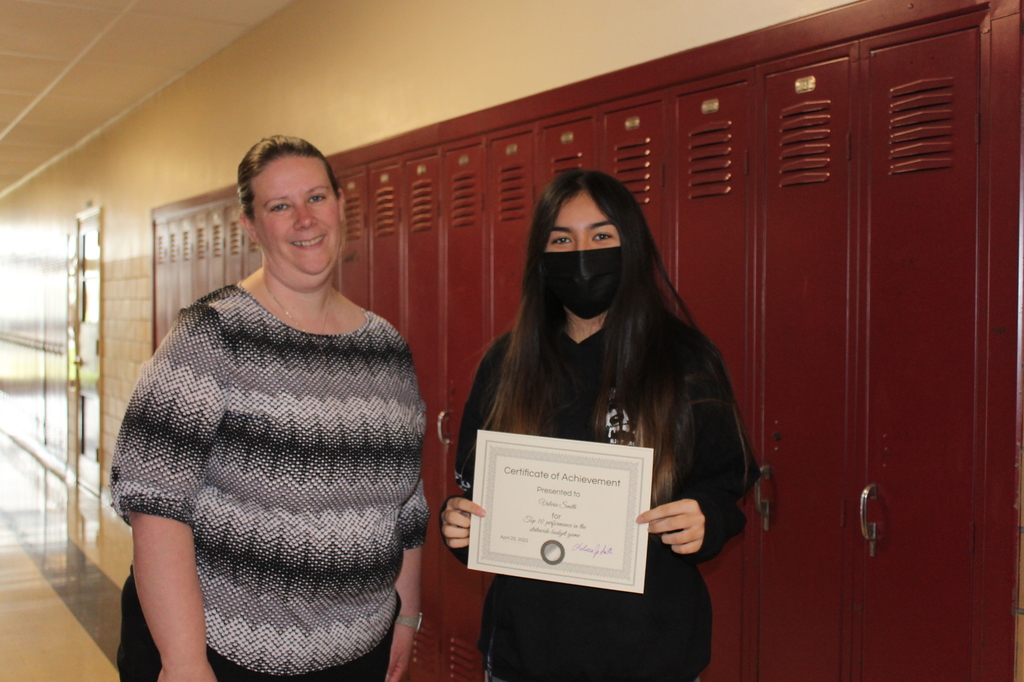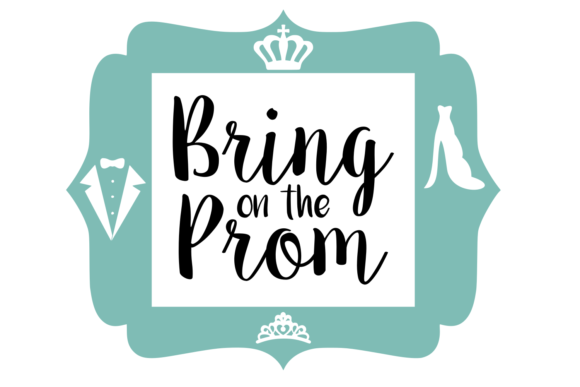 High five: it's Friday! While we try to show appreciation for our great teachers here at EJHS on a regular basis, this week was special! During this year's Teacher Appreciation Week we played a version of the game show Survivor. Teachers "spun the wheel" to determine if they would be given a grab bag prize or face a challenge for points. Some of the challenges involved taking and posting pictures with their best school friend, having some fun during a break time with colleagues (and marshmallows), or inviting an elected official to visit our school. We were all thrilled when PA Representative John Hershey accepted Mrs. Baney's invitation and visited! Thank you Representative Hershey! And . . . thank you teachers!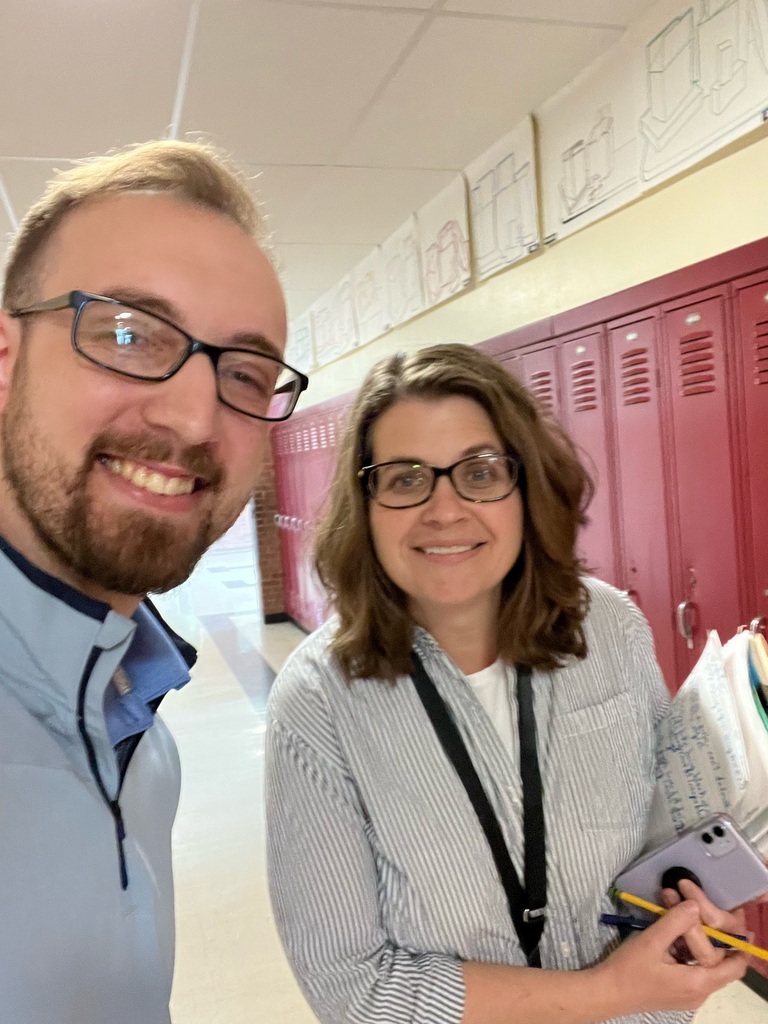 High five: it's Friday! Last week Mr. McLaughlin and the FFA students traveled to Ray Geisinger Farm for a Rural Road Safety Seminar hosted by Juniata County Farm Bureau. Safe driving and equipment handling were presented by the Pennsylvania State Police, Nationwide Insurance and local farmers. This past Tuesday Emily K. Kerstetter and Haley Hoffman competed at Regionals for Public Speaking. Great job, ladies! Thursday: all students participated in a Xello/ Virtual Career Fair Day. Also this week, Todd Tabb, owner of Hometown Potter's Studio, was able to complete his artist residency. The senior high art students enjoyed the Outdoor Raku Firing.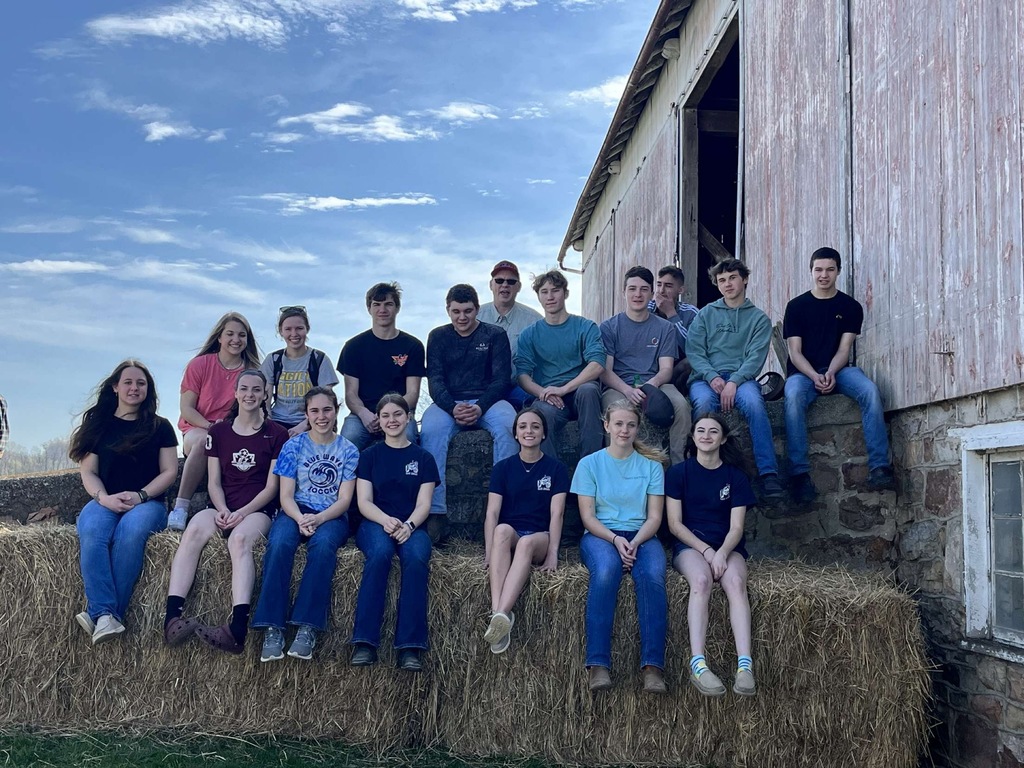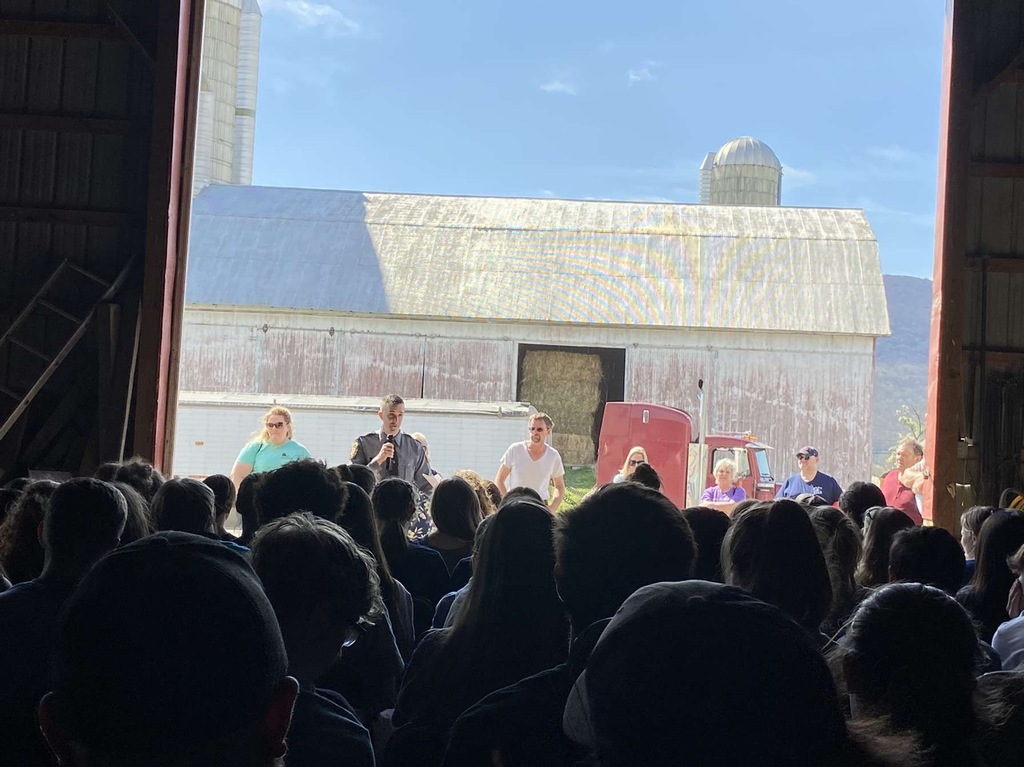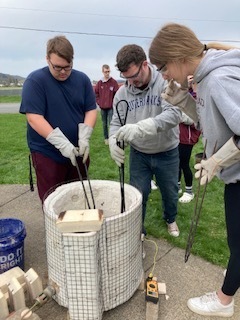 The fourth marking period has begun and it will soon be time to start thinking about summer school. We will be offering summer school again this year. It will be held Tuesdays, Wednesdays and Thursdays through July, starting July 5th and ending July 28th. Parents will be contacted via letter if their student will benefit from summer school. Letters will be sent home sometime in the first two weeks of May.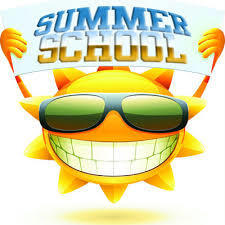 High five: it's Friday! And just like that we have our first full week of April in the books…… - This past Friday, Saturday and Sunday our students put on a wonderful musical performance, The Addams Family. Thank you to everyone who participated and helped to make this so successful. - Although we have had so much rain these past few days, it seems like weeks, our spring sports teams are off to a great start. The varsity baseball team is 2- 1, the softball team is 2-1, and the track team record is: boys 1-0 and girls are 0-1. Keep up the good work! -Report cards were sent home on Wednesday. We are now in the 4th marking period, summer is right around the corner. - This week was Assistant Principal Week. We showered Mr. Sliski with cake, candy and kind words. Mr. S., thank you for doing all you do and for being you!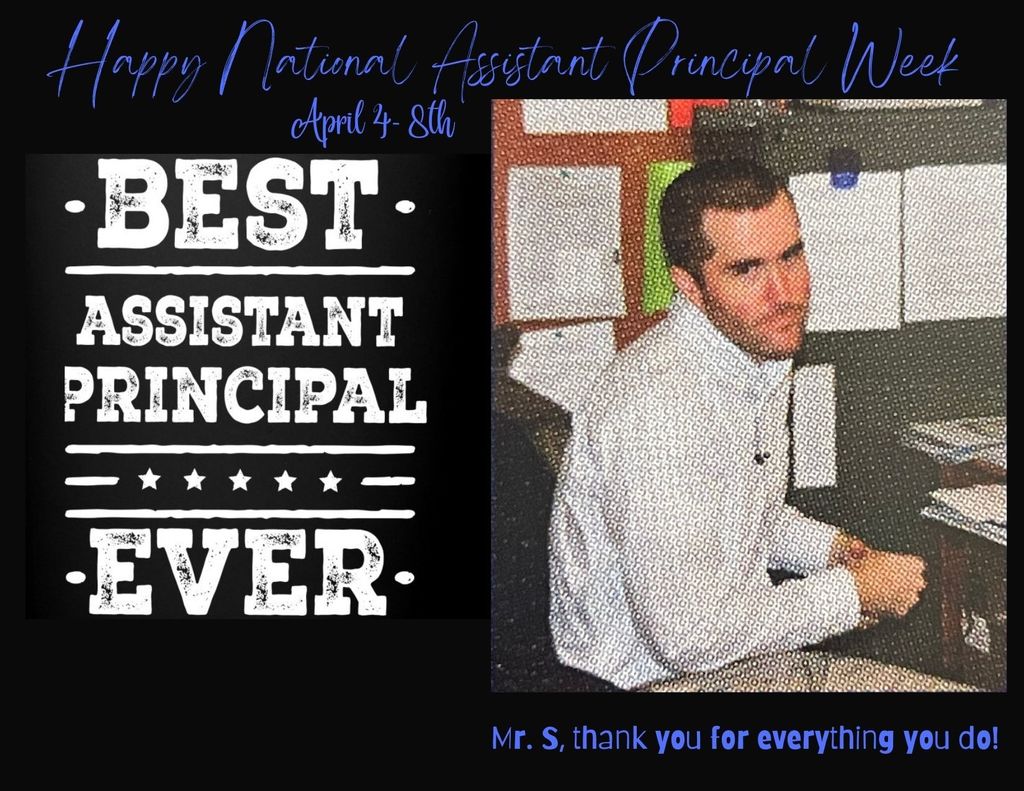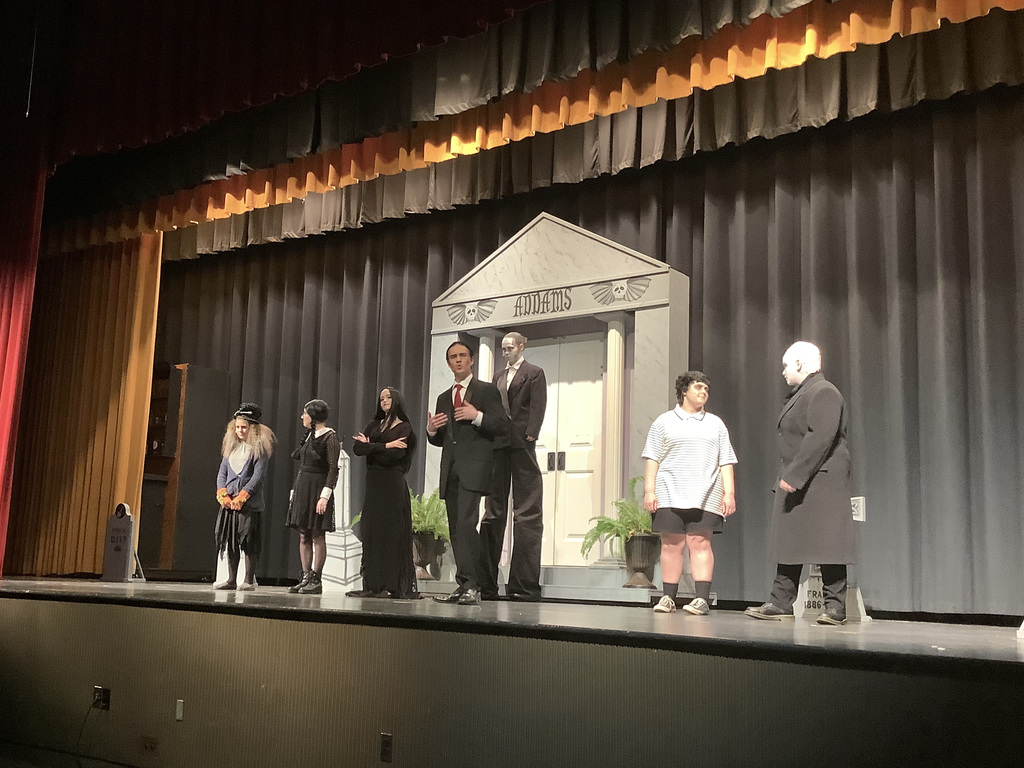 High five: it's Friday! - Miss Straub and Mrs. Sperlich are wrapping up Life Skills Training with 7th, 8th, and 9th grade students. Students learned about resisting peer pressure, making decisions, recognizing media influences, coping with anxiety, and communicating clearly, as well as how and why to say no to using substances such as alcohol, vaping, and other drugs. - On Thursday, we welcomed the students from EJES as they got to preview The Addams Family musical. On Friday, the EJHS students were also able to preview it. If you haven't done so already, tickets are still available at the door. Performances will be Saturday at 7pm and Sunday at 2:30pm. You won't want to miss it.