Summer school for grades 6-12 will be July 6-29 and be in-person at Tuscarora Junior High and East Juniata High School. Students will be able to make up TWO full-credit courses. Classes are three days a week for 12 days total. Free tuition, meals and transportation. Details and registration are here:
https://5il.co/t2qk
We were excited to host Lauver's Concessions today for ice cream for all students in honor of the Class of 2021!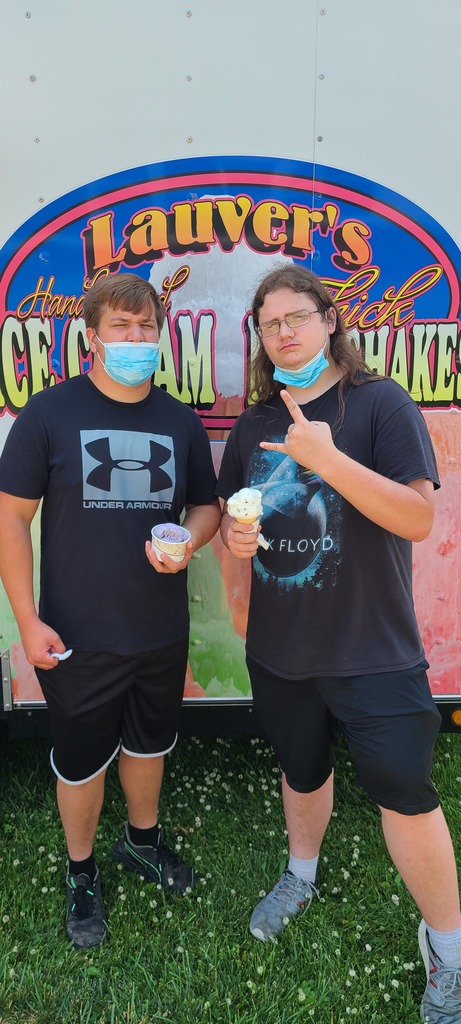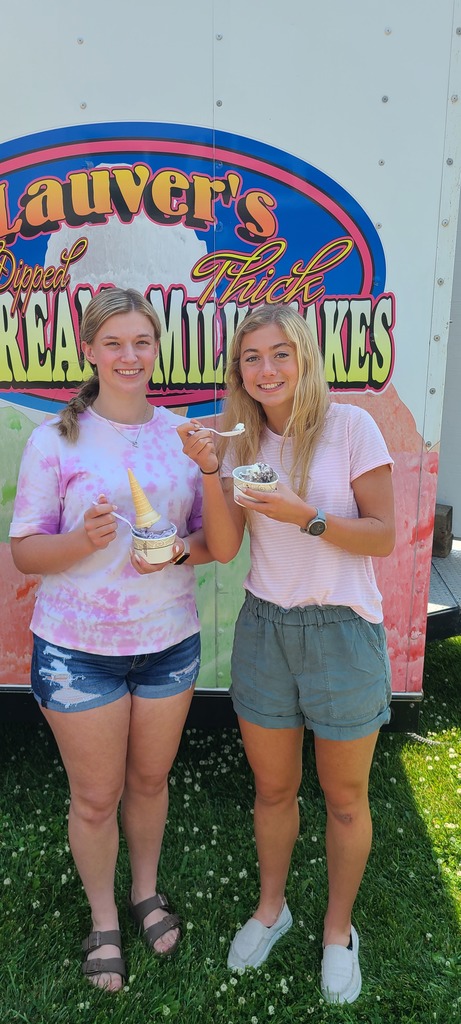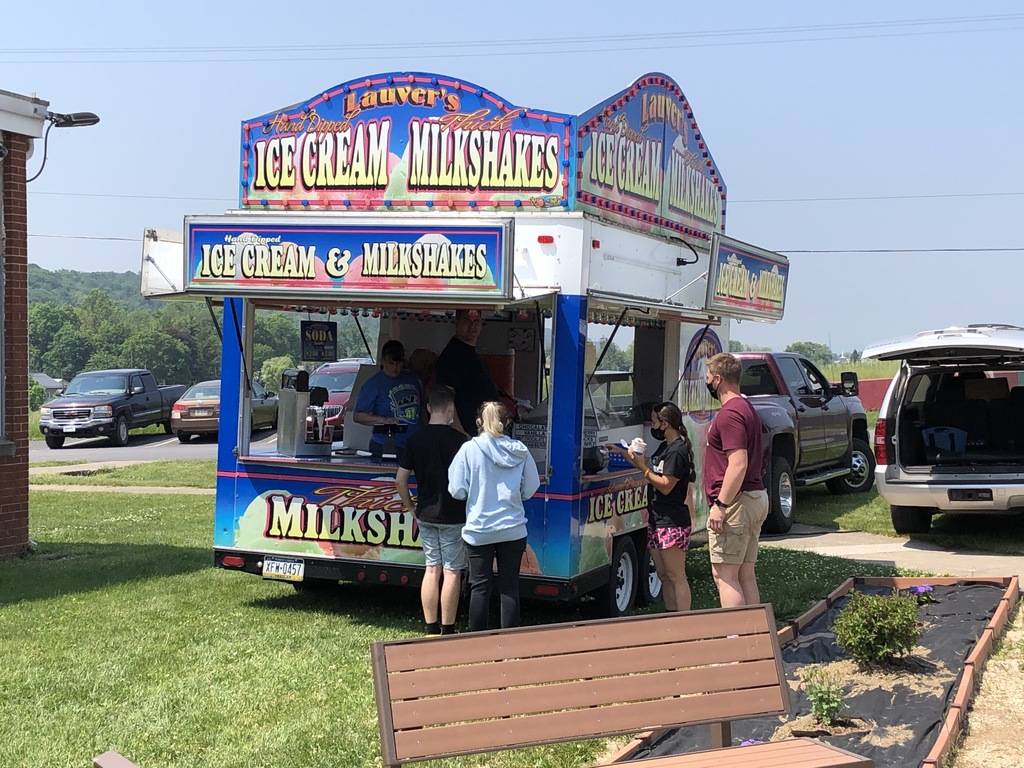 We were excited to host Lauver's Concessions today for ice cream for all students in honor of the Class of 2021!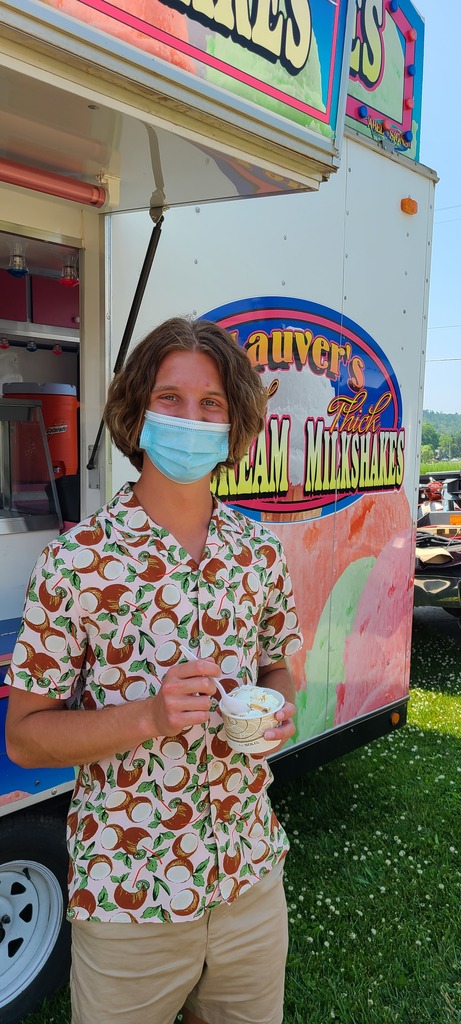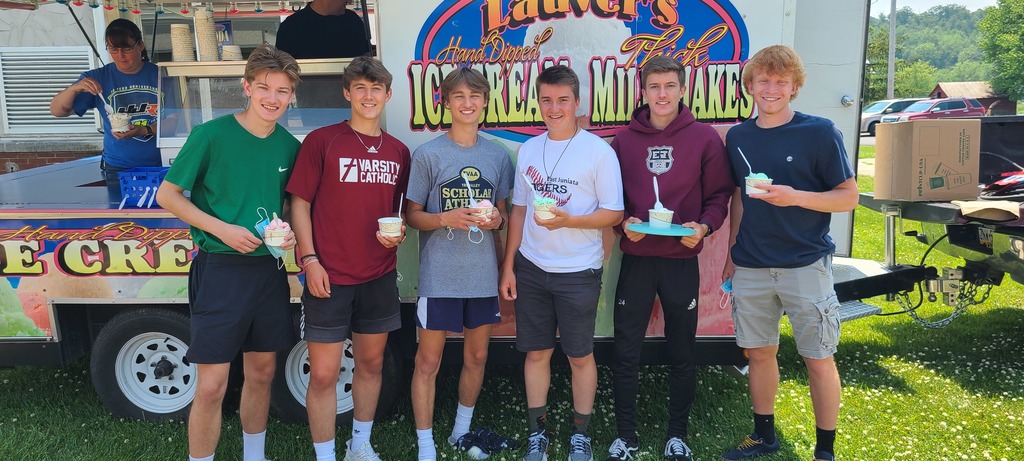 For more information with our JCSD FREE Summer Meal Sign Up and the form link below needs to be filled out each week to receive FREE school meals for our students. THANK YOU!!
https://forms.gle/zgB9Qb8JGJpEmAh16
Additional graduation information: Seniors will be allotted seven tickets per student. Commencement will be held on Wednesday, June 2 at 5:30 PM at East Juniata High School. Please contact the school office with any questions.
Families of seniors, The Daily Item is looking to honor our senior class. The attachment has additional details about their keepsake graduation edition for this school year.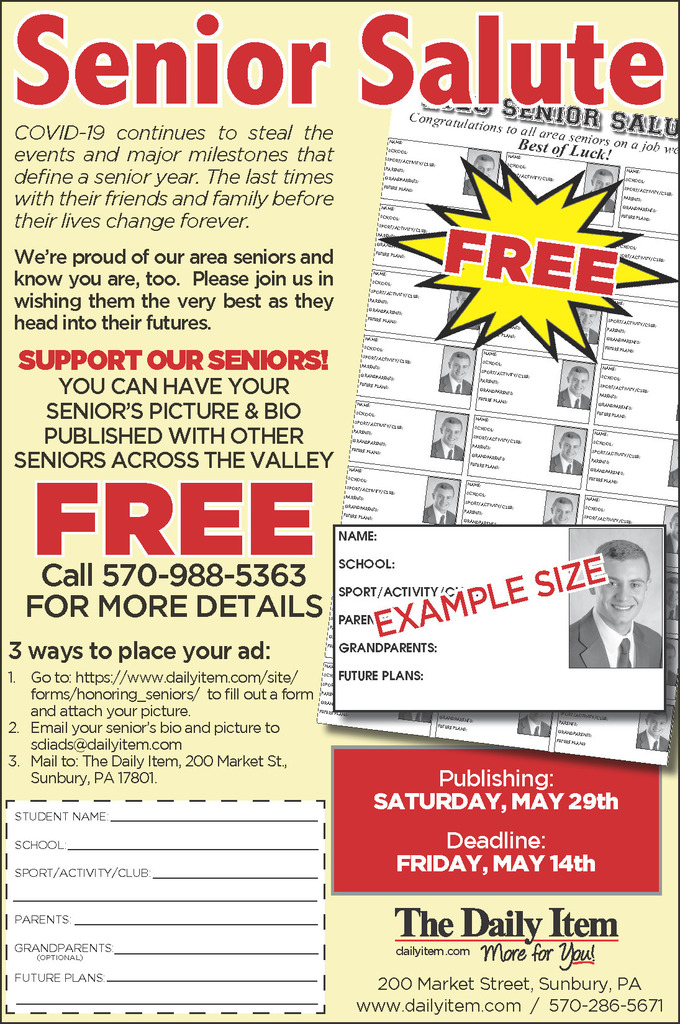 Information is attached regarding a spaghetti dinner fundraiser on behalf of the Ciecierski family.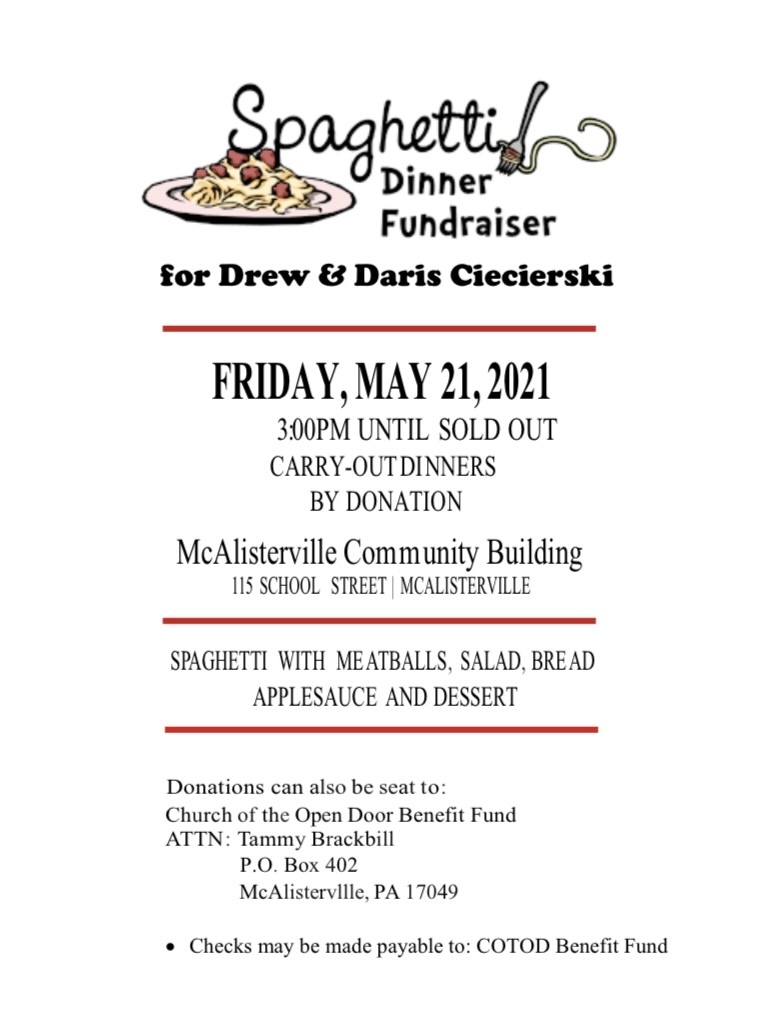 Families are reminded that beginning next week 7th and 8th grade students will taking PSSAs. If you feel your situation warrants reviewing the test, please contact the school office to discuss available options.
The Juniata County School district is pleased to announce the commencement date of June 2 for the Class of 2021 (rain date June 3). Each school will have a separate ceremony with start times that allow for folks to attend both events. The exact location/time is yet to be determined due to the uncertainty of the COVID situation of our county/state.
East Juniata Elementary AND East Juniata High School Families ONLY: It is with great disappointment that due to the count of 4 COVID positive staff and student cases at both East Juniata Elementary and East Juniata High School, we must close the buildings beginning Monday, February 1 through Wednesday, February 3, 2021. All students at EJES and EJHS will be remote. The buildings will be closed until February 4, 2021. There will be no extracurricular activities. During this closure the building will be cleaned according to CDC and DOH guidelines.
Picture retakes will be held on Thursday, January 21, 2021. Any hybrid and JCVA students that did not have their picture taken yet, or would like retakes, should report to the school (auditorium) from 9:00-12:00 that day.
We are aware of issues affecting Google access. We are doing everything we can to alleviate these problems.
We are looking for feedback on your student's online learning. Please use the following link to provide feedback. If you have multiple students you will have to fill the form out once for each student.
https://forms.gle/PBzsdz91oNH6yiDQ8
Picture retakes are now scheduled for January 21. More details will follow as they become available.