JCSD Family athletic passes are available for purchase at each high school. Senior Citizen passes are available at this time as well.
Logging into Sapphire will no longer require a PIN. Instructions and additional information are attached.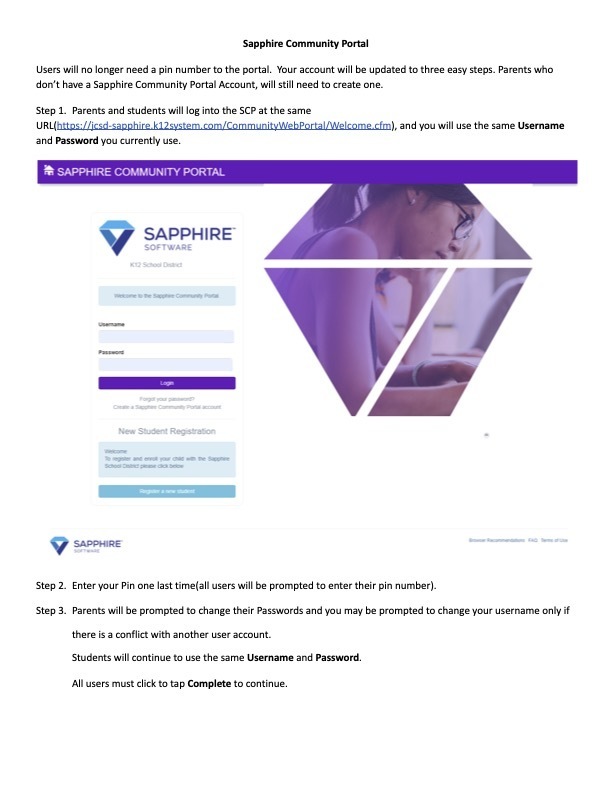 Thank you to everyone who visited yesterday and picked up your schedules. We had a great turnout and are very much looking forward to seeing you on the first student day on Wednesday, September 1st. If you are a new student and would like to pick up a map and your schedule please feel free to do so between 8:00 and 3:30 Monday through Thursday.
Please note the homeroom listing for the upcoming school year.

The Juniata County School District has several vacancies for part-time classroom paraprofessionals. Minimum qualifications are: • Ability to relate to students; • Being child centered, warm, and receptive toward children; • Ability to carry out oral and written communication and follow instructions. Responsibilities include: • Working one-on-one and with small groups of students; • Assisting teachers in presentation of learning materials and instructional exercises; • Working with instructional media; • Demonstrated ability to work cooperatively with others; • Acceptable record of attendance required. APPLY TO: SUPERINTENDENT, JUNIATA COUNTY SCHOOL DISTRICT, 146 WEATHERBY WAY, MIFFLINTOWN, PA 17059; FAX 717-436-0200; EMAIL
PDIGON@JCSDK12.ORG
. APPLICATIONS ACCEPTED UNTIL POSITIONS ARE FILLED. EQUAL OPPORTUNITY EMPLOYER.
Yearbooks will be available for pick up at the school for anyone who pre-ordered or who would like to purchase one on Monday, June 28th from 10am-12pm and 4-6pm
We were excited to host Lauver's Concessions today for ice cream for all students in honor of the Class of 2021!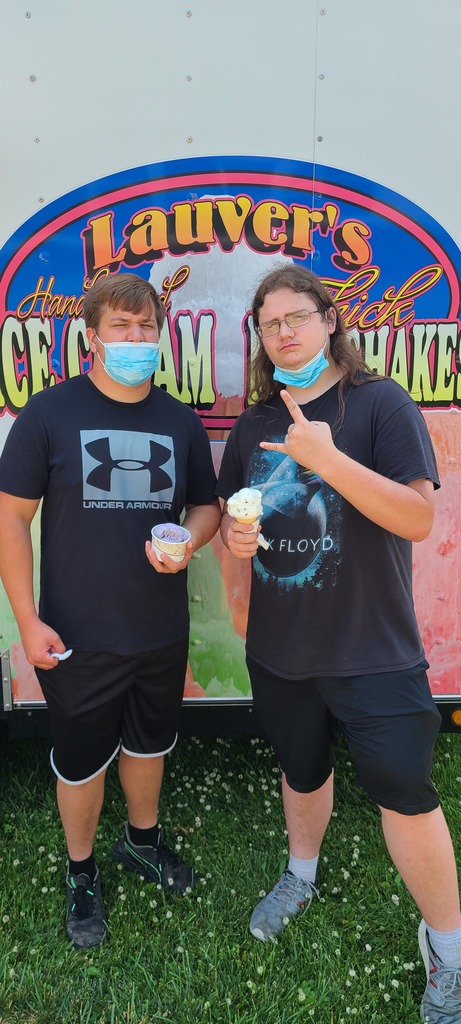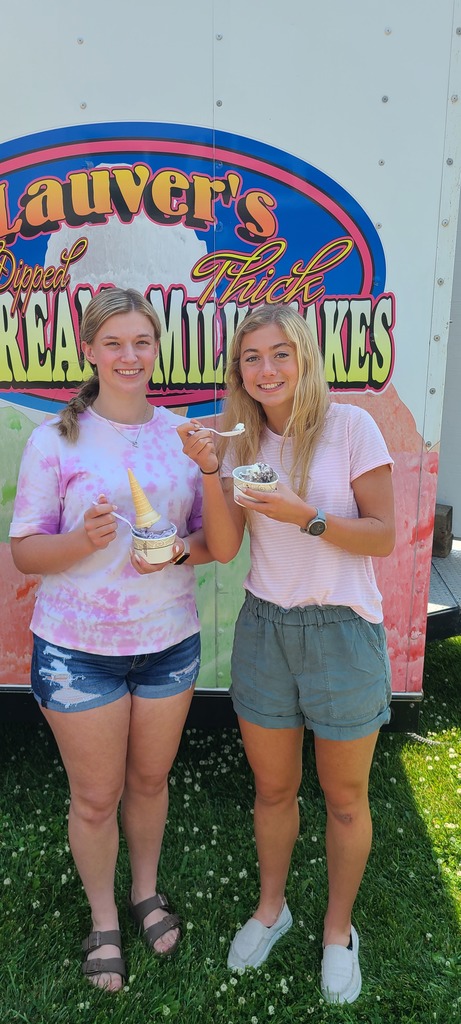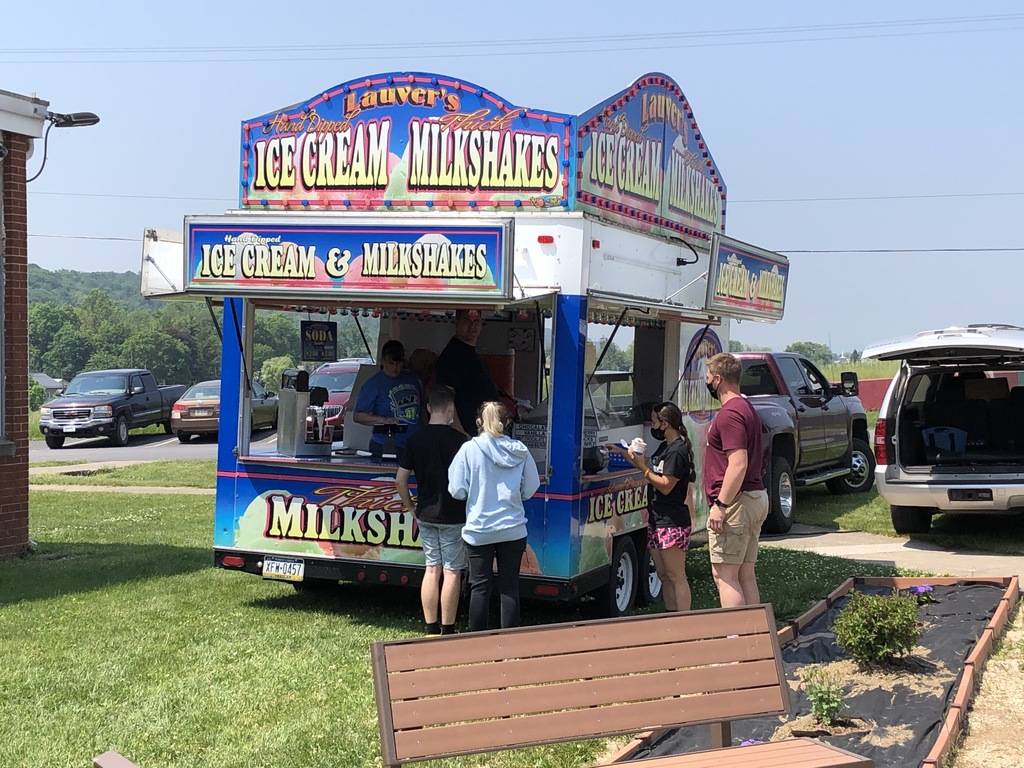 We were excited to host Lauver's Concessions today for ice cream for all students in honor of the Class of 2021!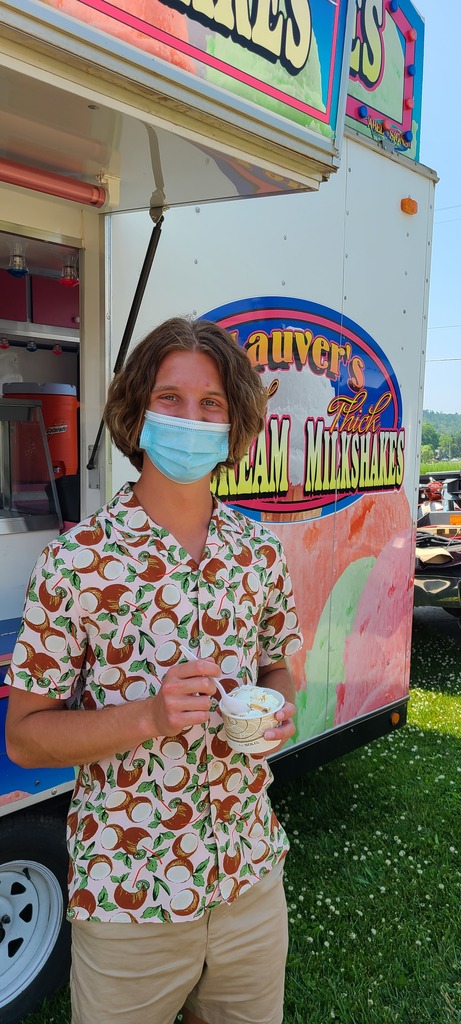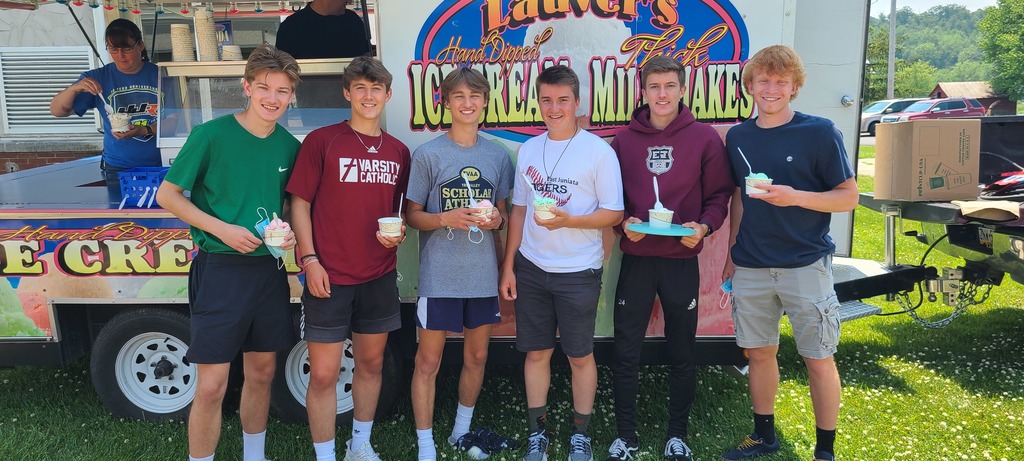 Summer school for grades 6-12 will be July 6-29 and be in-person at Tuscarora Junior High and East Juniata High School. Students will be able to make up TWO full-credit courses. Classes are three days a week for 12 days total. Free tuition, meals and transportation. Details and registration are here:
https://5il.co/t2qk
For more information with our JCSD FREE Summer Meal Sign Up and the form link below needs to be filled out each week to receive FREE school meals for our students. THANK YOU!!
https://forms.gle/zgB9Qb8JGJpEmAh16
Additional graduation information: Seniors will be allotted seven tickets per student. Commencement will be held on Wednesday, June 2 at 5:30 PM at East Juniata High School. Please contact the school office with any questions.
Families of seniors, The Daily Item is looking to honor our senior class. The attachment has additional details about their keepsake graduation edition for this school year.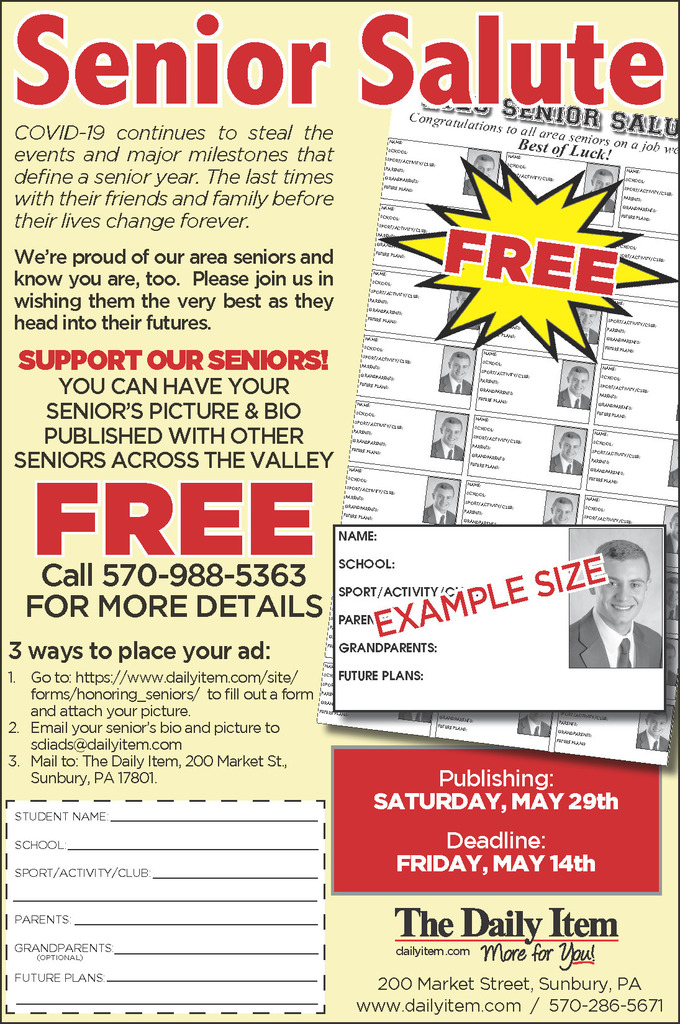 Information is attached regarding a spaghetti dinner fundraiser on behalf of the Ciecierski family.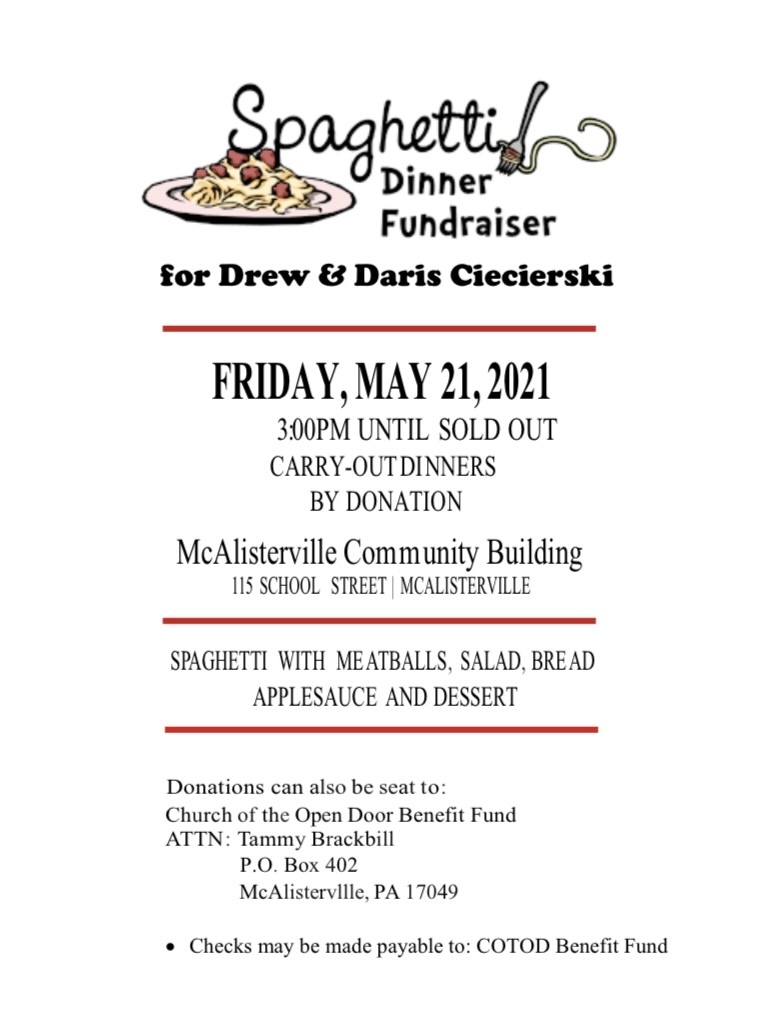 Families are reminded that beginning next week 7th and 8th grade students will taking PSSAs. If you feel your situation warrants reviewing the test, please contact the school office to discuss available options.
The Juniata County School district is pleased to announce the commencement date of June 2 for the Class of 2021 (rain date June 3). Each school will have a separate ceremony with start times that allow for folks to attend both events. The exact location/time is yet to be determined due to the uncertainty of the COVID situation of our county/state.